Charlie Puth Tears Up Talking About Mac Miller: 'He Was One Of A Kind'
By Paris Close
September 11, 2018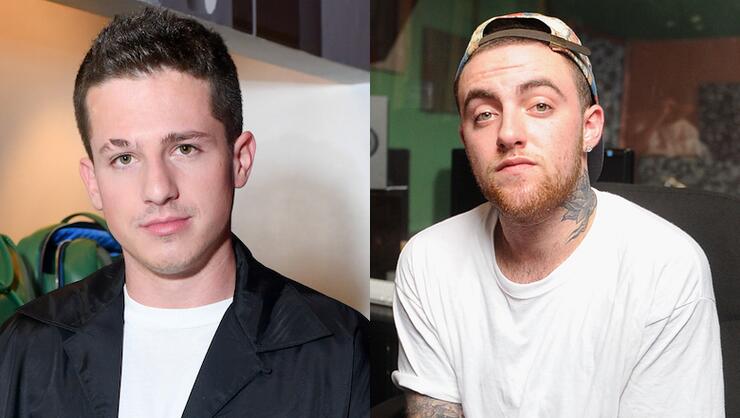 Charlie Puth fights back the tears while speaking about his late friend Mac Miller.
The "Attention" singer recollected the short time he spent getting to know the "Self Care" rapper in an interview with E!, musing on how good-hearted Miller was and how the pair came to develop a bond.
He said he became good pals with the Swimming artist through their mutual acquaintance, personal trainer Harley Pasternak, who actually delivered Puth the sad news of Miller's untimely death of an alleged overdose Friday (Septemeber 7).
"I had known him for about six months, but we became really close," the Voicenotes crooner said, explaining he was aware of Miller's difficulties and hoped he could be the one to help turn his life around. "We became really good friends and I always thought I'd be the one to help him get clean and to lead him onto the path of a good, clean, sober life."
Unfortunately, life and touring obligations limited the 26-year-old from doing as much as he wanted in the way of checking in on his friend.
He added: "Every time someone close to me passes away I always text their phone and—I don't know why I do this often—I just wrote, 'I love you man,' and I knew he wasn't going to write back but I just felt like I had to do it anyway."
The "So It Goes" MC was found at his San Fernando Valley residence, where the Los Angeles County Department of Medical Examiner-Coroner pronounced him dead at 11:51 a.m. He was 26.
Puth was among the chorus of musicians to mourn on social media in the wake of Miller's passing.
"His body might have left this earth but his soul and spirit has gone into so many people and to me," he told E! "He was one of a kind, there was no one like Mac."
I can't keep losing friends like this...I wish I spent more time with you these past weeks...I'm so sorry... rip MAC...you wrote the soundtrack to my college years and I'm so happy I got to know you...this sucks this really really sucks.

— CHARLIE PUTH (@charlieputh) September 7, 2018
Chat About Charlie Puth Tears Up Talking About Mac Miller: 'He Was One Of A Kind'