Sammy Hagar Says Food Banks, Charity Saved His Family When He Was a Child
By Andrew Magnotta
September 11, 2018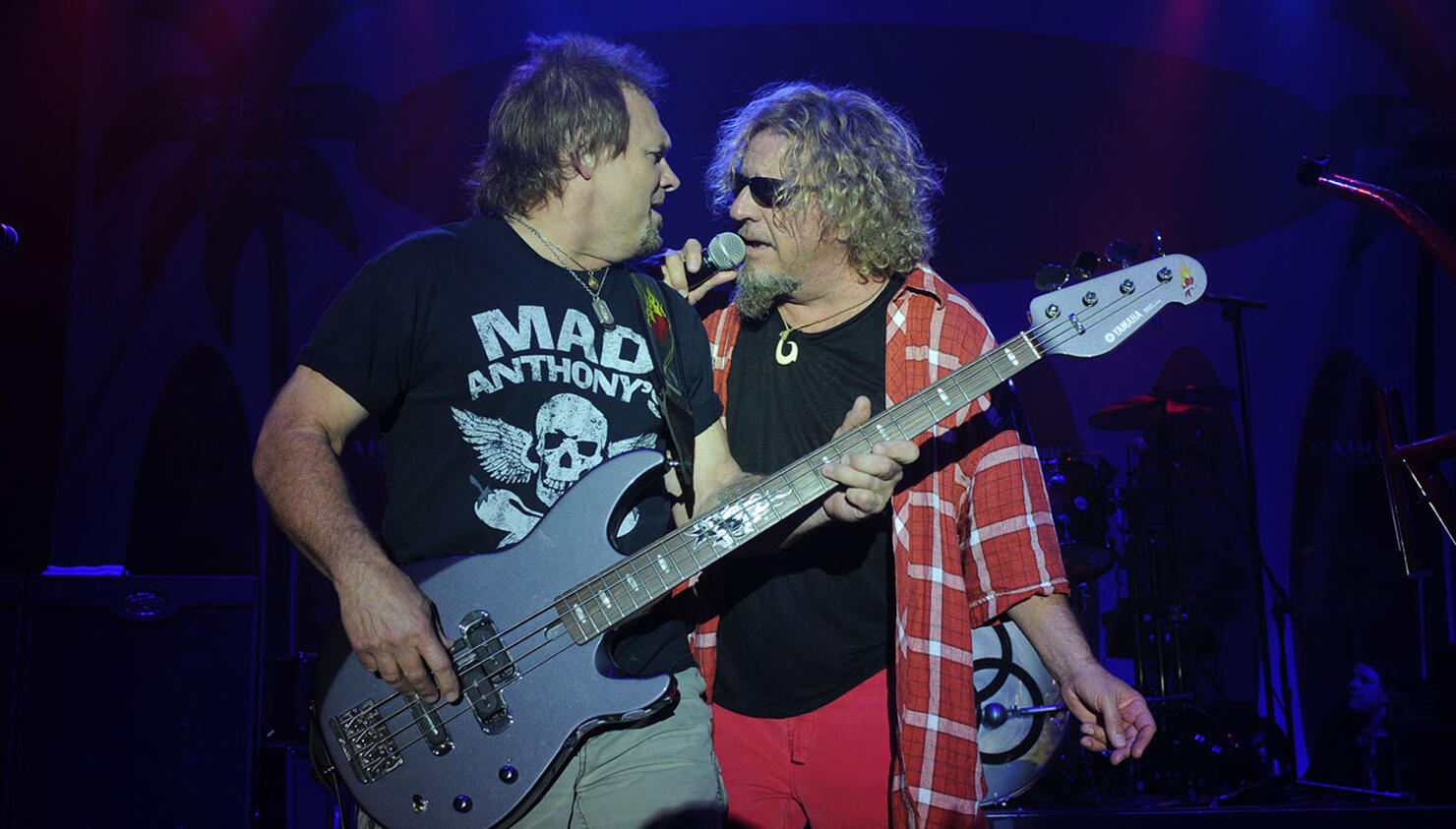 Sammy Hagar says the his upcoming album with his band the Circle, will probably be his last one.
But that's okay because, as Hagar describes, the album draws heavily from his life experience and his rags to riches story.
The album, Space Between, is expected this January. It features a band including Hagar's longtime collaborator and former Van Halen bandmate, bassist Michael Anthony, was well as guitarist Vic Johnson and drummer Jason Bonham.
Hagar has previously described Space Between as the best thing he's ever done. He says it's all about greed and what it does to the world.
The singer elaborated Broward Palm Beach New Times the singer elaborated on the concept.
"It's about the misconception that money is the root of all evil, because the truth of the matter is, that it isn't money at all," he explained. "You can feed the poor, you can heal the sick, you can make people happy, you can stop a war with money, but it's greed that is the problem ... It's what I discovered by being both rich and poor."
The former Van Halen frontman was homeless as a young child.
Having been raised by a single mother while his father was in jail, Hagar says he knows both sides of the wealth coin better than most. But even while his family was struggling, Hagar says he had a happy childhood thanks to his mom.
"My mom was such a great mom, and she was such a great cook," he recalled. "I never felt like we were starving to death. We used food banks, and now that's why I support them so much."
Hagar donates to local food banks in every city he visits on tour, but he says he's always trying to help others — almost to his own detriment.
"I see poor people in the street, little kids, and I have to stop the car and go help them," he said. "I cannot just drive past somebody that needs help. It's not in my nature."
He concluded that "The most important thing is giving love. Without it, we're f---ed."
Photo: Getty Images