Paul McCartney Recalls When The Beatles Stopped Masturbating Together
By Andrew Magnotta
September 12, 2018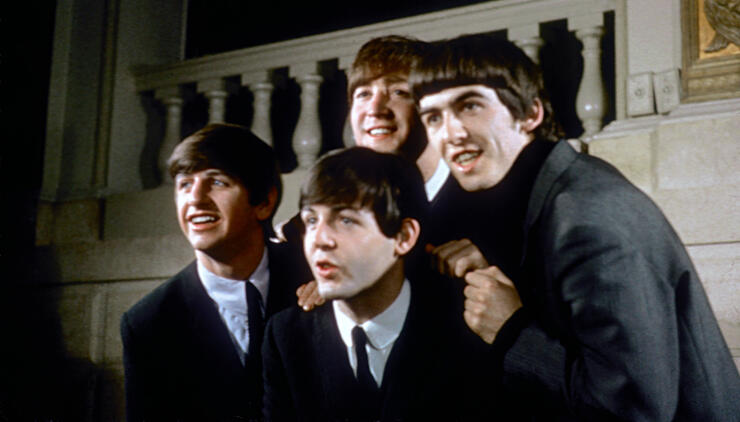 Paul McCartney has often over the years waxed poetic about how much he enjoys the camaraderie of being in a band.
In the early days of The Beatles, McCartney says the group of youngsters would do everything together. It was mainly because the confines of their tiny, shared-studio apartment in Hamburg, Germany, didn't allow for much alone time, but he says the result was an extraordinarily tight-knit group.
McCartney says the band's early closeness — even the moments that might make him blush nowadays — contributed to making The Beatles one of the best live bands of their era.
He addressed some longstanding Beatles rumors in a recent interview with GQ, like about whether he and John Lennon really used to masturbate together when they were teens.
It wasn't more than a "one-off. Or maybe it was like a two-off," McCartney admitted.
"Instead of just getting roaring drunk and partying — I don't even know if we were staying over or anything — we were all just in these chairs, and the lights were out and somebody started masturbating, so we all did."
McCartney says he, Lennon and their friends would sit around in the dark, and call out names to aid in the festivities.
"We were just, 'Brigitte Bardot!' 'Whoo!'" McCartney recalled. "And then everyone would thrash a bit more."
And even as a horny teen, Lennon couldn't resist being a contrarian, his partner laughed.
"I think it was John sort of said, 'Winston Churchill!'" McCartney added, indicating how this killed the buzz.
"It wasn't a big thing," he continued. "But you know, it was just the kind of thing you didn't think much of. It was just a group. Yeah, it's quite raunchy when you think about it. There's so many things like that from when you're a kid that you look back on and you're, 'Did we do that?' But it was good harmless fun. It's didn't hurt anyone. Not even Brigitte Bardot."
McCartney went on to confirm, as far as he can remember — which he admits is less and less each year — that he and his Beatles bandmates indeed applauded after George Harrison lost his virginity at age 17, while the band was in Hamburg.
They had been listening, he says, more out of proximity than curiosity.
"I know we had one bed and two sets of bunks, and if one of the guys brought a girl back, they could just be in the bed with a blanket over them, and you wouldn't really notice much except a little bit of movement. I don't know whether that was George losing his virginity — it might have been. I mean, I think in the end this was one of the strengths of the Beatles, this enforced closeness which I always liken to army buddies. Because you're all in the same barracks. We were always very close and on top of each other, which meant you could totally read each other."
Photo: Getty Images
Chat About Paul McCartney Recalls When The Beatles Stopped Masturbating Together