Dave Grohl Joins Trombone Shorty For Rare Rendition Of Nirvana's 'In Bloom'
By Hayden Brooks
September 17, 2018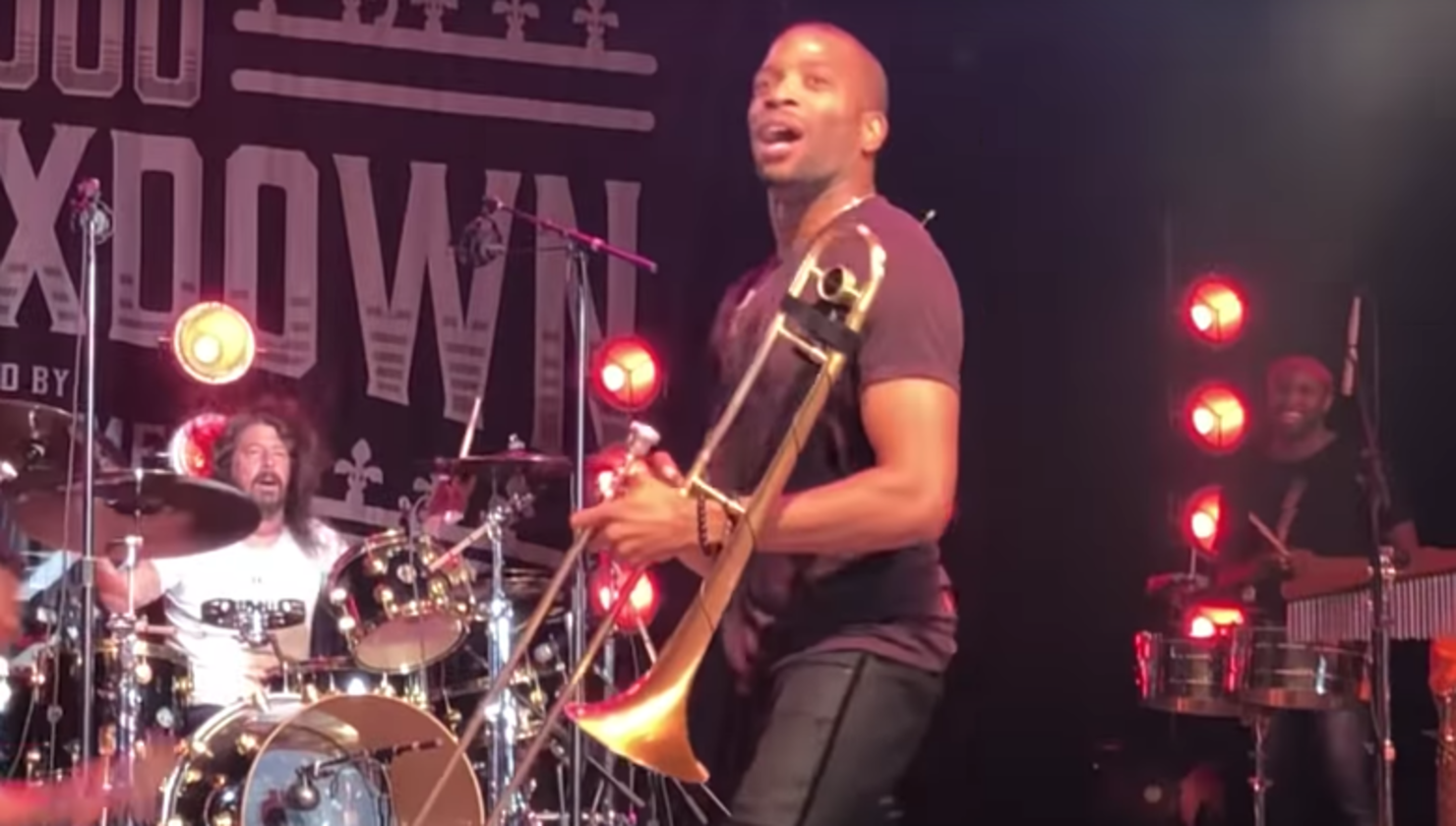 Over the weekend, Dave Grohl made history at the Voodoo Threauxdown Festival in Los Angeles by performing Nirvana's "In Bloom" with jazz act Trombone Shorty and Orleans Avenue.
In fan-shot footage of the number, Grohl can be seen drumming away at the back of the stage as the famed New Orleans jazz collective went at it for the surprise rendition of the Nevermind cut. This marked the second time that the Foo Fighters frontman performed the 1992 hit since the band broke up after Kurt Cobain's death in 1994. Before that, the band's introduction into the Rock and Roll Hall of Fame in 2014 was the only other outing Grohl had done so. Just a few weeks back, Grohl and Pat Smear reunited with Nirvana bandmate Krist Novoselic to cover The Vaselines' "Molly's Lips" during the Fighters' concert in Seattle.
Earlier this month, the Foo Fighters were forced to rescheduled two shows on the Canadian leg of their "Concrete and Gold Tour" after the frontman "suffered a loss of voice." Thankfully, the details surrounding the rescheduled dates have been released, with the band continuing on with the rest of the trek. Next up for the collective is a string of dates in October, where the rock staple will hit Cal Jam 18, as well as solo shows in the United States and Canada.