BTS Literally Solves World Peace During United Nations Speech
By Peyton Blakemore
September 24, 2018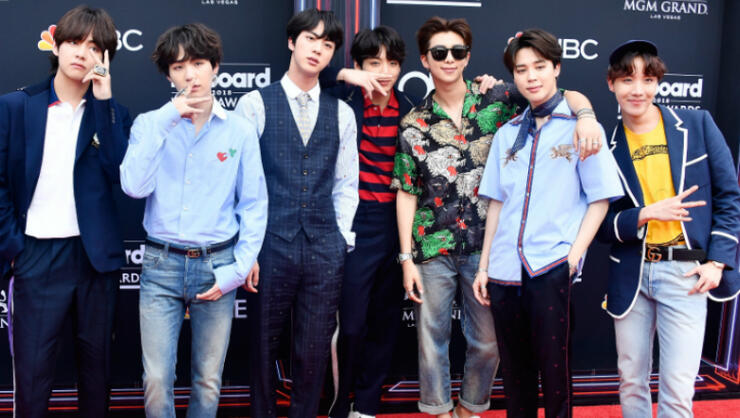 BTS can sing, dance, and, of course, solve world peace. The South Korean pop group attended the United Nations' 73rd General Assembly on Monday (September 24), where they discussed their "Love Myself" campaign, which they launched with UNICEF last year.
Kim Nam-joon, known by his stage name RM, led the charge as he delivered a moving speech about his struggles with self-confidence, the importance of finding community support, and learning how to love yourself.
"BTS has become artists performing in those huge stadiums and selling millions of albums, but I am still an ordinary 24-year-old guy," RM said. "Maybe I made mistakes yesterday, but yesterday's me is still me, and today I am who I am with all of my faults and mistakes."
The K-pop singer also urged youth to find their voices to speak on issues that matter to them, especially those that impact their generation globally. "Let's all take one more step. We have learned to love ourselves, so I urge you to speak yourself," he added. "No matter who you are, where you're from, your skin color or gender identity, speak yourself, find your name and find your voice by speaking yourself."
To see their full speech, click the video below!
Chat About BTS Literally Solves World Peace During United Nations Speech