Nick Mason Has 'Finally Given Up Waiting' For Pink Floyd Reunion Call
By Paris Close
September 26, 2018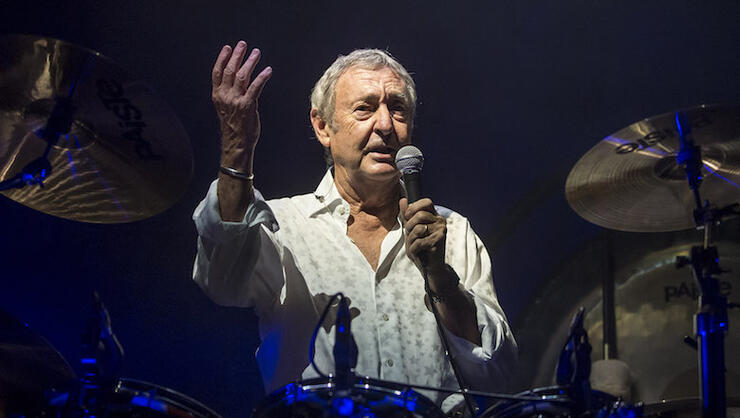 Nick Mason is no longer holding out hope for a Pink Floyd gathering.
While playing a gig with his live project at London's Roundhouse on Monday night (September 24), the drummer jokingly told the crowd he'd "finally given up waiting for that phone call" from group members Roger Waters and David Gilmour about rejoining.
Having suffered the loss of keyboardist Rick Wright, who died of cancer in 2008, Pink Floyd's remaining members have yet to find their footing as a unit. Save for their fifteenth studio album, The Endless River, which arrived in 2014 and became their first since Wright's passing, the group has remained stagnant.
In the interim, Mason developed a collective named after the band's studio album Saucerful of Secrets earlier this year which performs Pink Floyd's early material that released before Dark Side of the Moon.
While a reunion between the three entertainers seems slim, the 74-year-old told Rolling Stone his former bandmates have been "fully supportive" his project and that performing "the early Pink Floyd stuff doesn't impinge on what Roger or David do."
He continued: "I could find myself a comfortable niche and do it for the sheer joy. … Roger even said he would come down and sing one of the songs one night."
As of late, Mason and his group are currently touring in Europe for the remainder of September.
Watch Mason's group play "See Emily Play" live:
Chat About Nick Mason Has 'Finally Given Up Waiting' For Pink Floyd Reunion Call