Paul Stanley Promises His Voice Is 'In Great Form' For KISS' Final Tour
By Paris Close
September 26, 2018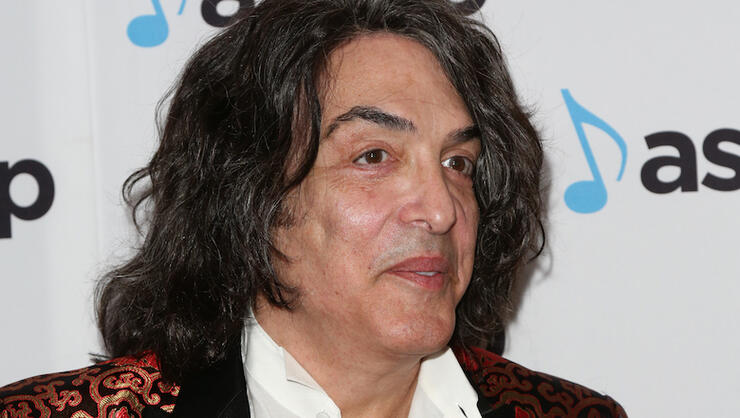 Paul Stanley is keeping his voice in top shape for KISS' final send-off.
In a recent interview with Rolling Stone, the crooner reflected on the group's past farewell jaunt and their forthcoming culmination, "One Last Kiss: End of the Road World Tour," which Stanley has promised before will be "the most explosive, biggest show we've ever done."
"The farewell tour took place 19 years ago … at the end of the time that we had brought back the two original members [guitarist Ace Frehley and Peter Criss] and it was such drudgery and so difficult and so unhappy that it just seemed, like, 'Let's put the horse down,'" he told the publication of the group's "Farewell Tour," which kicked off in March 2000.
"And after the tour was over, it didn't take me very long to realize I didn't want to say goodbye to the band; I wanted to say goodbye to two members," he added. "So that was the differences. We've had 19 years of the band. The band has never been better, happier… But with all that in mind, it's time to think about an end."
The star also reacted to the playful shot bandmate Gene Simmons took at him last month after joking about Stanley losing his voice during shows. However, the Hall of Famer took the dig in stride and has no shame in knowing his vocals now, at 66-years-old, have changed since his heydey in the '70s.
"You do come to terms over time with your own mortality, and every singer that I know, probably the first thing we all say to each other is, you know, 'Is this becoming tougher for you?'" Stanley said. "I've been doing a lot recently to make sure that my voice is in great form. [But] if you want to hear me sound like I did on Kiss Alive!, then put on Kiss Alive!" (Nuff said!)
KISS will also celebrate their legacy with a 40th anniversary limited edition box set, which goes on sale October 15.
Photo: Getty Images
Chat About Paul Stanley Promises His Voice Is 'In Great Form' For KISS' Final Tour