Lil Wayne Finally Releases 'Tha Carter V'
By Peyton Blakemore
September 28, 2018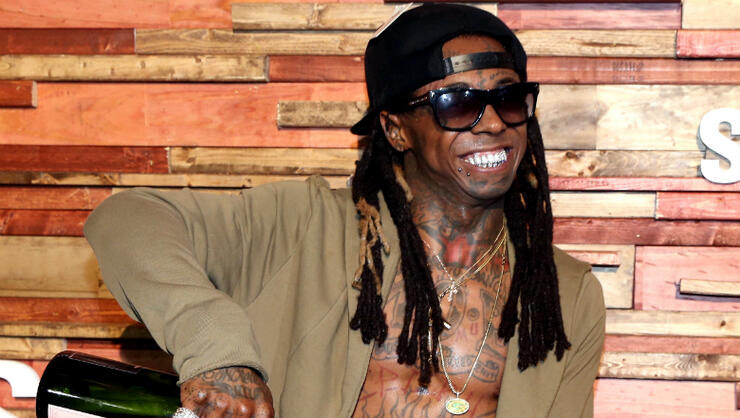 Tha Carter V is finally here, and we can officially say, it was worth the wait.
Seven years after the release of Tha Carter IV, Lil Wayne dropped the fifth installment of his Carter series at the stroke of midnight on Friday (September 28).
Weezy's long-awaited 13th studio album features bars from Travis Scott, Kendrick Lamar, Nicki Minaj, Snoop Dogg, Wayne's daughter Reginae Carter, and that's just naming a few. One of the most special features on the 23-track project is from the late XXXTentacion, who was gunned down outside a motorsports store on June 18. The 20-year-old rapper's posthumous verse is on the album's second track, "Don't Cry."
As fans know, Wayne first announced Tha Carter V in 2012, following the release of Tha Carter IV in 2011. However, days before the album's rumored December 2014 release date, Wayne took to Twitter to announce that Birdman (who was his business partner, best friend, mentor, and label head at the time) "[refused] to release" the album. "I am a prisoner and so is my creativity," he tweeted at the time. "I am truly sorry and I don't blame ya if ya fed up with waiting 4 me & this album." Ultimately, Wayne sued Cash Money and Birdman for $51 million in 2105, claiming the record label violated his contract by withholding his money after delaying Tha Carter V several times. Finally, after a three-year legal battle, Wayne was reportedly awarded "well over $10 million" in his suit against Birdman and Cash Money Records earlier this year.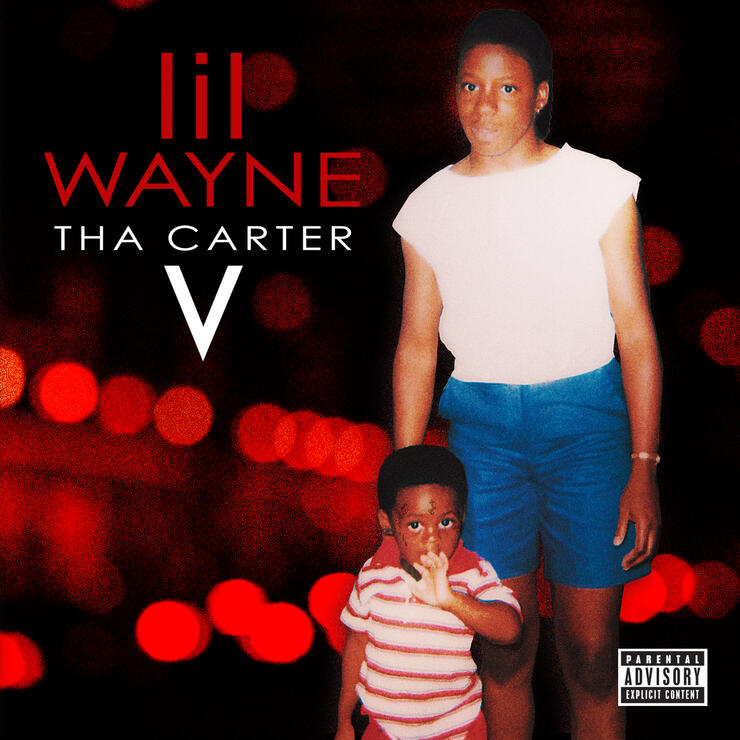 Four months later, Wayne revealed the release date of his album in a three-part Instagram video. "I would like for you to know that since y'all stuck with me and hung in there any way for like the past four or five years through all of this —y'all got me feeling like Tiger Woods with this comeback — on my birthday, I actually have something special," he teased on Tuesday (September 25). "I will be releasing Tha Carter V on my birthday [September 27]."
"Like I said, I mean y'all hung in there with me for the past thirty million years anyway. Y'all hung in there with me so I can't do nothing but thank y'all for all the love and all the passion," Wayne added. "And every ounce of anything I have left in my heart it goes to y'all. Honestly, my fans, my supporters, the world, you know, of course, it's God and family first [but] I am nothing, absolutely nothing without my fans."
Check out Tha Carter V tracklist below!
Lil Wayne's Tha Carter V Album Tracklist
1. I Love You Dwayne
2. Don't Cry (feat. XXXTENTACION)
3. Dedicate
4. Uproar
5. Let It Fly (feat. Travis Scott)
6. Can't Be Broken
7. Dark Side of the Moon (feat. Nicki Minaj)
8. Mona Lisa (feat. Kendrick Lamar)
9. What About Me (feat. Sosamann)
10. Open Letter
11. Famous (feat. Reginae Carter)
12. Problems
13. Dope N****z (feat. Snoop Dogg)
14. Hittas
15. Took His Time
16. Open Safe
17. Start This S**t Off Right (feat. Ashanti & Mack Maine)
18. Demon
19. Mess
20. Dope New Gospel (feat. Nivea)
21. Perfect Strangers
22. Used 2
23. Let It All Work Out
Photo: Getty Images
Chat About Lil Wayne Finally Releases 'Tha Carter V'