Pearl Jam Announces Effort to End Youth Homelessness in Washington
By Katrina Nattress
September 28, 2018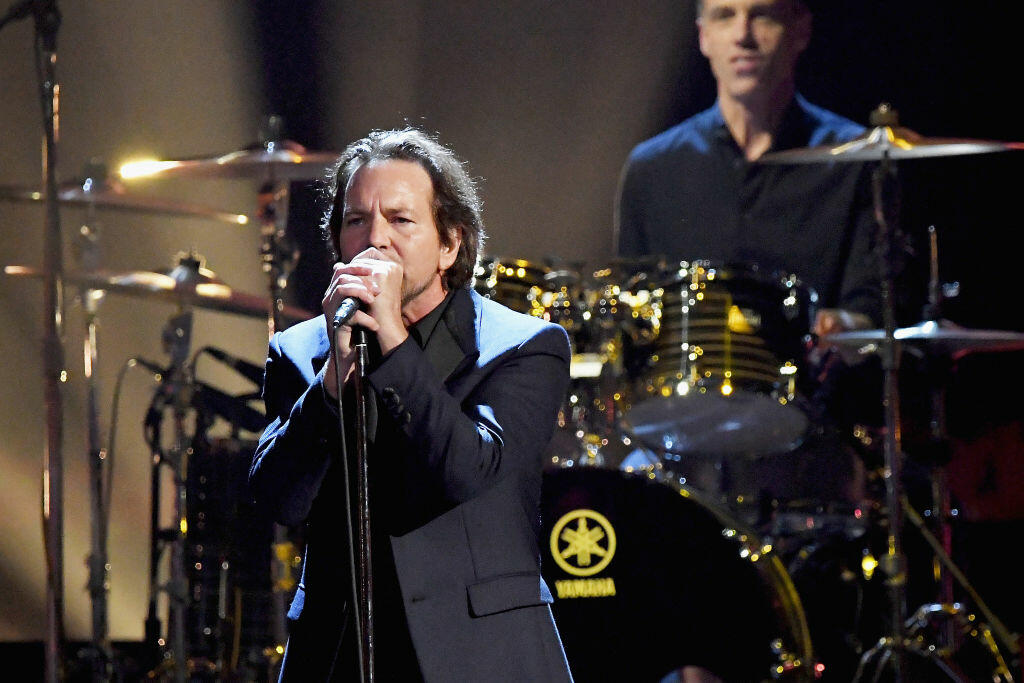 Last month, Pearl Jam played a pair of special hometown shows at Seattle's Safeco Field. Not only did the concerts mark the band's first hometown stand in five years, but the proceeds went to help fighting Seattle's homeless problem—the third worst in the nation. The rockers managed to collect over $11 million to benefit the city's homeless population.
On Thursday (September 27) the band took their cause one step further and by partnering with All Home and A Way Home Washington's "Anchor Community" initiative to help eliminate youth homelessness statewide by 2020.
The band's guitarist Stone Gossard spoke at a press conference in Seattle on Thursday (September 27) to announce Pearl Jam's involvement in the efforts.
"On behalf of The Home Shows, we're excited to announce our support for these two coordinated efforts to end youth homelessness in Seattle and Washington State. This is the first major donation to come out of The Home Shows Fund, and we're ready to continue our work with All Home and A Way Home Washington to help make sure every young person in our community has a home," Gossard said.
"Just as our community came together around The Home Shows, these initiatives will bring together nonprofits, government agencies, businesses, schools, families, and the community, to connect young people with the services they need to exit homelessness quickly, and find permanent and safe housing."
Watch the full press conference below.
Chat About Pearl Jam Announces Effort to End Youth Homelessness in Washington