Paul Stanley Amends Stance on Ace Frehley, Peter Criss Reunion
By Andrew Magnotta
October 2, 2018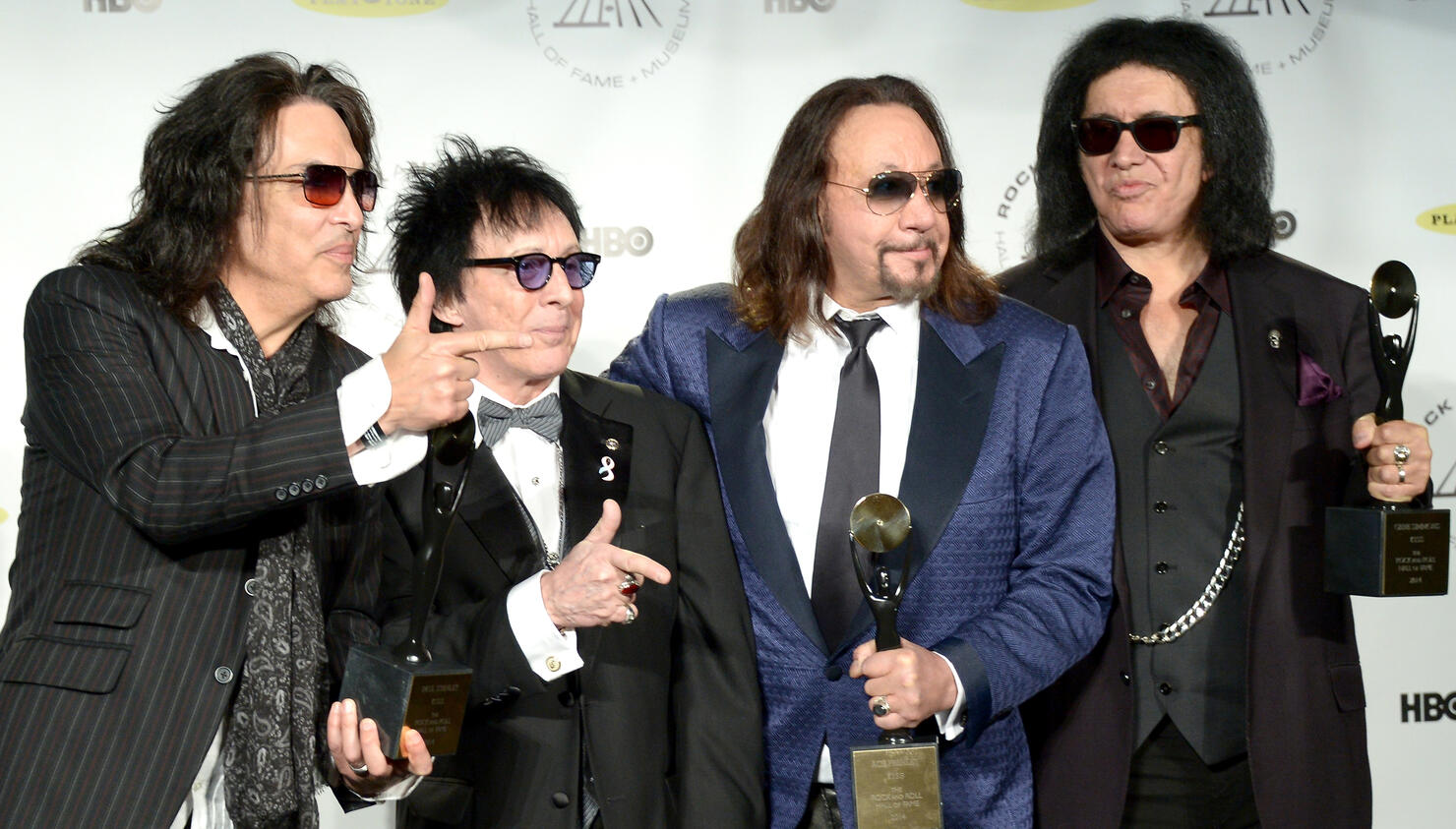 KISS frontman Paul Stanley has apparently softened his stance on working again with former members of KISS, namely co-founding guitarist Ace Frehley and drummer Peter Criss.
Stanley has been clear that Frehley and Criss will never return as full-fledged members of KISS while he's still leading the band. But in a recent interview with Rolling Stone, the frontman allowed for the possibility that KISS's upcoming End of the Road farewell tour might allow for guest appearances by former KISS members.
"This will be a celebration of KISS and not any individual lineup or any individual members..." Stanley said, when asked if former members might appear with KISS at any point. "I wouldn't rule anything out but it's not he crux of what we're doing ... We're going out proudly as KISS..."
Stanley was receptive when it was suggested that KISS could adopt a model similar to that of The Rolling Stones, when former bassist Bill Wyman and guitarist Mick Taylor toured with the band but only appeared on stage for a handful of songs each night.
Stanley clarified, however, that he hasn't actually discussed anything of the sort with the band's team or its former members.
"...[And] I'm not being coy either," he added. "I don't want to mislead anybody. Really, that's not something that's been given a lot of thought at this point, the majority of our time has gone into what is the stage going to be, what the show is going to be, and we're actually in the midst of toying with the setlists now."
Both Stanley and bassist Gene Simmons have promised the upcoming tour will be bigger than anything KISS has ever done.
Stanley for the past two years has flatly denied the possibility that he would ever again work with Frehley or Criss. The singer has said that KISS has never been better than with its current lineup, which has been in place since 2004.
Simmons, who has appeared this year with each of his fellow KISS co-founders, has been more open to the idea.
Get more information on the End of the Road KISS world tour here.
Photo: Getty Images