Dave Grohl's Pre-Show Routine Has Fans Concerned About His Drinking
By Andrew Magnotta
October 4, 2018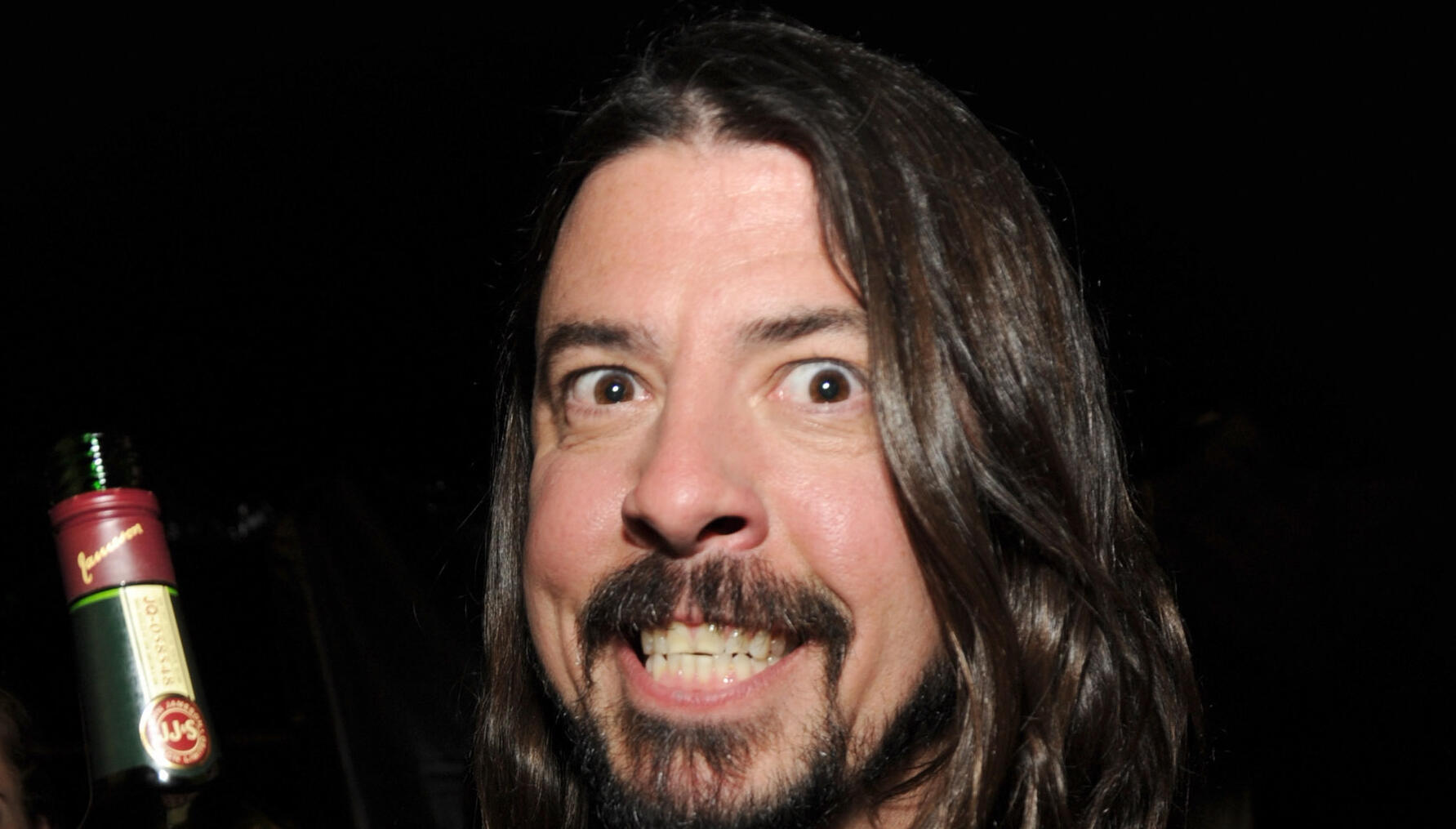 It wouldn't surprise anyone that Foo Fighters frontman Dave Grohl loves to drink, but precisely how much he drinks — according to just Grohl himself — is pretty astonishing, and a fans are concerned.
In the past, Grohl has explained the stunning amount of coffee he drinks, as well as his career-long aversion to hard drugs. But if Grohl has ever described his pre-show routine before, it hasn't raised so many alarms.
"Really? Should I tell people how ... to do it?" Grohl began, when asked in a recent radio interview about his routine.
"Not how to do it, how you do it," Foos drummer Taylor Hawkins corrected.
"Yeah, kids, stay in school, don't do drugs," Grohl reset. "An hour-and-a-half before the gig, I take three Advil. An hour before the gig, I have a Coors Light. About 50 minutes before the gig, I hit my first [Jäger], finish the Coors Lights. I get another Coors Light going."
Grohl continued, "Now there's a bunch of people around. So I'm throwing shots at everybody and I'm taking shots with everyone in the room. The next Coors Light is down, I got a cold one."
The front man updates the score, clarifying that by about 20 minutes before show time, he's had three to four shots and three Coors Lights — all within 70 minutes.
"Is this bad?" he laughs before, continuing. "I've done this every night for the past year-and-a-half (Laughs)."
Grohl then describes how the band's handlers clear the room, so it's just the band. Then Grohl concentrates on feeding shots to his five band mates — taking more himself.
"...[It's] time to walk to the stage so I crack another beer just to have a cold one as I walk up and I pick up the bottle and drink the last inche of the Jäg ... Every time! And then we play for three hours, in which I'm also drinking Jägermeister on stage."
The same routine without the Advil results in a "swelling, aneurism headache from screaming my balls off for three hours.
When Hawkins suggests that perhaps the booze has a part in the headache, Grohl laughs, "Don't blame it on the booze; there's nothing wrong with that!"
Indeed, a lot of Grohl's stories involve him being several drinks in.
But experts insists that there is something wrong with that, if you're hoping to live a long time.
Mixing alcohol with anti-inflammatories like ibuprofen (found in Advil) puts a tremendous amount of stress on the liver and increases the likelihood of death.
Drinking in excess can also damage your vocal cords. Grohl made news last month when the Foo Fighters had to cancel a show after he got laryngitis, which he blames on a cold.
Certified Holistic Lifestyle Coach Mike Schwartz penned a rebuttal to Grohl's comments, emphasizing his disappointment with the former Nirvana drummer's boasting.
Schwartz also took issue with Grohl describing pressuring his bandmates to drink with him and questioned the kind of role model the Foos front man is.
Photo: Getty Images
Chat About Dave Grohl's Pre-Show Routine Has Fans Concerned About His Drinking