Wilmer Valderrama Continues to Stick by Demi Lovato During Rehab Stay
By Katrina Nattress
October 4, 2018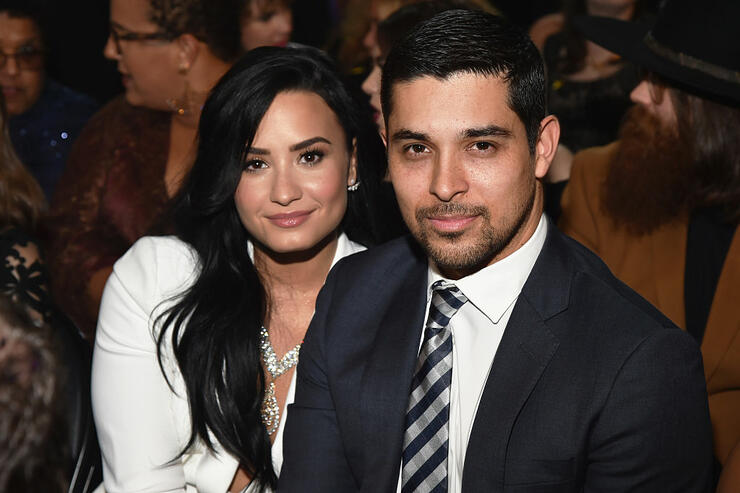 Demi Lovato and Wilmer Valderrama may have broken up over two years ago, but it's clear the two still care for each other.
The pop star checked into rehab two months ago, after suffering a near-fatal fentanyl-laced Oxycodone overdose in late July. She is expected to stay for at least 90 days, and her ex-boyfriend has come to visit her on multiple occasions.
A source close to the singer recently told E! News that she is doing really well and following the steps of the program. The same source praised Valderrama for his support during Lovato's recovery. He's checked in on her several times via text messages and has made trips to visit her. Though they are no longer romantically involved, the source says the NCIS star knows he needs to be there for her and still cares for her.
Lovato's mother Dianna De La Garza recently broke her silence about her daughter's hospitalization. After recalling the horror of hearing the news that Lovato had overdosed, her mother assures she is doing well.
"I can honestly say today that she is doing really well. She's happy, she's healthy, she's working on her sobriety, and she's getting the help she needs," De La Garza said. "That in itself encourages me about her future and the future of our family."
Here little sister, Madison De La Garza, has also confirmed Lovato is doing well in rehab.
"She's working really hard on her sobriety and we're all so incredibly proud of her. It's been crazy for our family. It's been a lot," she explained. "We've been through a lot together, and every single time—I mean if you read my mom's book, you would know—every time we go through something, we always come out on the other side a hundred times stronger than before. So, we've just been so thankful for everything—for the little things."
If you or someone you know is struggling with substance abuse, contact the Substance Abuse and Mental Health Services Administration (SAMHSA) National Helpline at 1-800-662-HELP (4357).
Photo: Getty Images
Chat About Wilmer Valderrama Continues to Stick by Demi Lovato During Rehab Stay