Selena Gomez, Cardi B & Ozuna Are Red Hot In DJ Snake's 'Taki Taki' Teaser
By James Dinh
October 5, 2018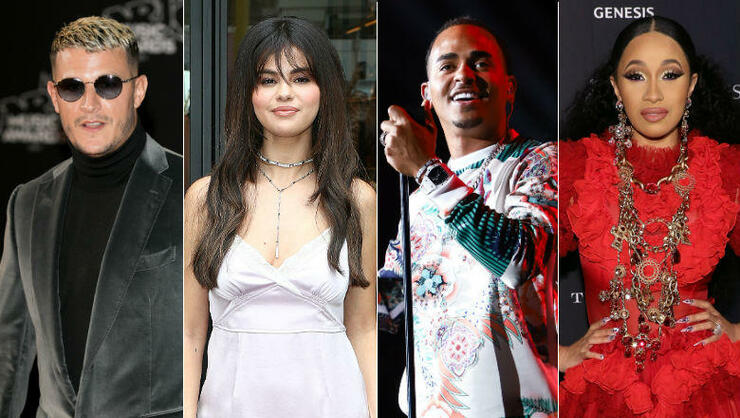 DJ Snake's mega-collab, "Taki Taki," featuring Selena Gomez, Cardi B, and Ozuna is set to go into high gear when the video for the bilingual banger debuts next Tuesday (October 9). In the meantime, the hit producer has teased the upcoming release with the trailer for the clip and it sees the acts in fiery red ensembles.
On Friday, a 22-second teaser was released via social media and it shows each of the stars in red-hot outfits in front of what looks like a volcano. The clip then flashes to scenes with dancers, a jungle set-up and masked men. "Coming soon," the producer captioned the clip. Scroll on below to see the trailer. DJ Snake recently revealed in an interview with Billboard that he envisioned the song with only Ozuna in mind, but decided to expand the melody to include the pop star and rapper later down the line. "I wanted more females on the record … Spanish speaking," he explained. "So, [these] two queens right here … they blessed me with this greatness and dope energy."
Meanwhile, Bardi spoke to the international appeal during her recent visit to the 2018 Billboard R&B/Hip-Hop Power Players event. "I only heard it with Ozuna, then I find out Selena Gomez is gonna be on it, I'm like, 'Oh sh*t, I know it's gonna be a hit,'" the rapper explained. "It's gonna be a really good hit. International hit. It's very international."
Chat About Selena Gomez, Cardi B & Ozuna Are Red Hot In DJ Snake's 'Taki Taki' Teaser