Tom Petty 'The Best of Everything' Album Announced
By Katrina Nattress
October 5, 2018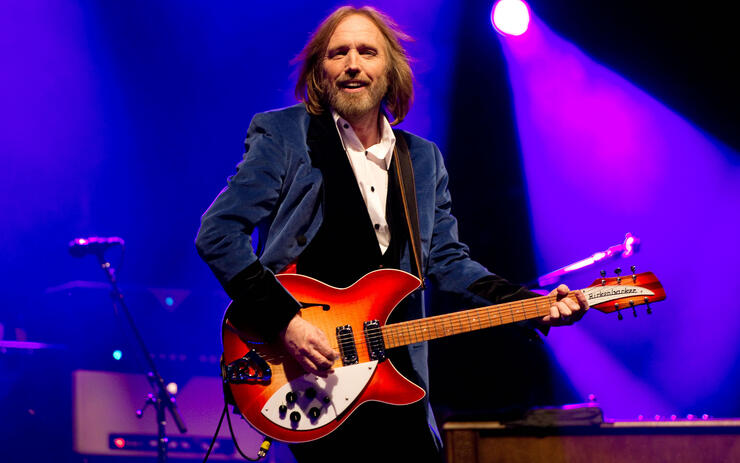 An American Treasure, the 60-track box set of unreleased Tom Petty material, may have come out just last week, but the late rock icon's estate is keeping the music coming.
On Friday (October 5), a new, expansive collection has been announced. The Best of Everything is a 38-track compilation that lives up to its name. The two-disc set includes, simply put, the best of Petty's illustrious career. It compiles the best of Tom Petty & The Heartbreakers, his pre-Heartbreakers band, Mudcrutch, and his solo material. It will also feature two previously unreleased recordings: an alternate version of "The Best of Everything" and a new song called "For Real."
Check out the full track list below.
The Best of Everything Track List
Disc 1
1. Free Fallin'
2. Mary Jane's Last Dance
3. You Wreck Me
4. I Won't Back Down
5. Saving Grace
6. You Don't Know How It Feels
7. Don't Do Me Like That
8. Listen To Her Heart
9. Breakdown
10. Walls (Circus)
11. The Waiting
12. Don't Come Around Here No More
13. Southern Accents
14. Angel Dream (No. 2)
15. Dreamville
16. I Should Have Known It
17. Refugee
18. American Girl
19. The Best Of Everything (Alt. Version)
Disc 2
1. Wildflowers
2. Learning To Fly
3. Here Comes My Girl
4. The Last DJ
5. I Need To Know
6. Scare Easy
7. You Got Lucky
8. Runnin' Down A Dream
9. American Dream Plan B
10. Stop Draggin' My Heart Around (feat. Stevie Nicks)
11. Trailer
12. Into The Great Wide Open
13. Room At The Top
14. Square One
15. Jammin' Me
16. Even The Losers
17. Hungry No More
18. I Forgive It All19. For Real
Photo: Getty Images
Chat About Tom Petty 'The Best of Everything' Album Announced