Twenty One Pilots on New Album 'Trench' & Why They 'Disappeared For a Year'
By Nicole Mastrogiannis
October 5, 2018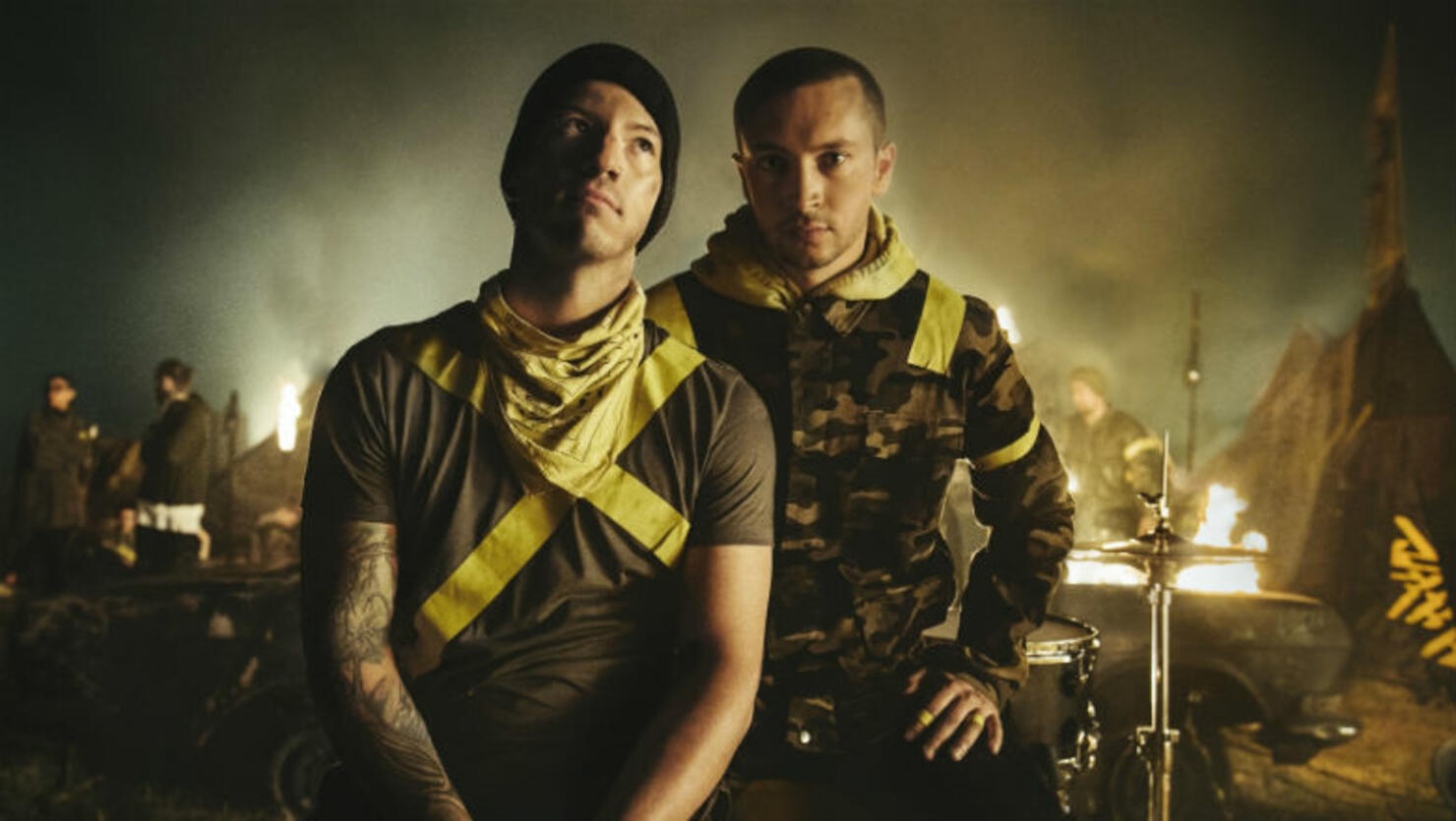 twenty one pilots have officially returned with their fifth full-length studio album, Trench. Fans were first introduced to the album, which follows 2015's Blurryface, back in July when the duo shared the first two songs from the project, "Jumpsuit" and "Nico and The Niners." Now, the full 14-track set has been released.
"Jumpsuit" is a bit of a departure from the Blurryface era, and boasts a more hard rock sound for the guys throughout the song, while "Nico And The Niners" embodies a more laid back reggae sound (Tyler also raps the second verse of the song), and even makes reference to "Jumpsuit" in the chorus when Tyler sings, "I'm heavy, my jumpsuit is on steady."
Aside from "Jumpsuit" and "Nico and the Niners," the new songs on Trench also include other previously released songs like "My Blood" and "Levitate."
When asked if there are any songs on Trench that stick out to twenty one pilots' Tyler Joseph and Josh Dun, Tyler explains, "As far as a favorite song on the new record, I've heard a lot of people compare it to asking a parent who their favorite kid is, and they are reluctant to answer. I would say that if you press that parent, that they would eventually answer you, but I think that it kind of has to do with when you ask 'em. I think you can go through seasons."
He continues, "I don't know when this analogy changed from parent to my album, but I go through seasons or different moments or days or weeks where a particular song can mean more to me. So right now, on the brink of people hearing these new songs for the first time, one of the songs that kind of sticks out to me is a song called 'Morph.' It's the third song on the record, and just the production value of that song and the different moves that were made while writing that song are something that stick with me, and the verses to that song are very important to me. It's got a very upbeat feel to it, but if you were to really dissect the lyrics and the poetry, it was something that I was really proud of. And you can kind of dissect what it is I'm going through at that moment, which I hope people take the time to do."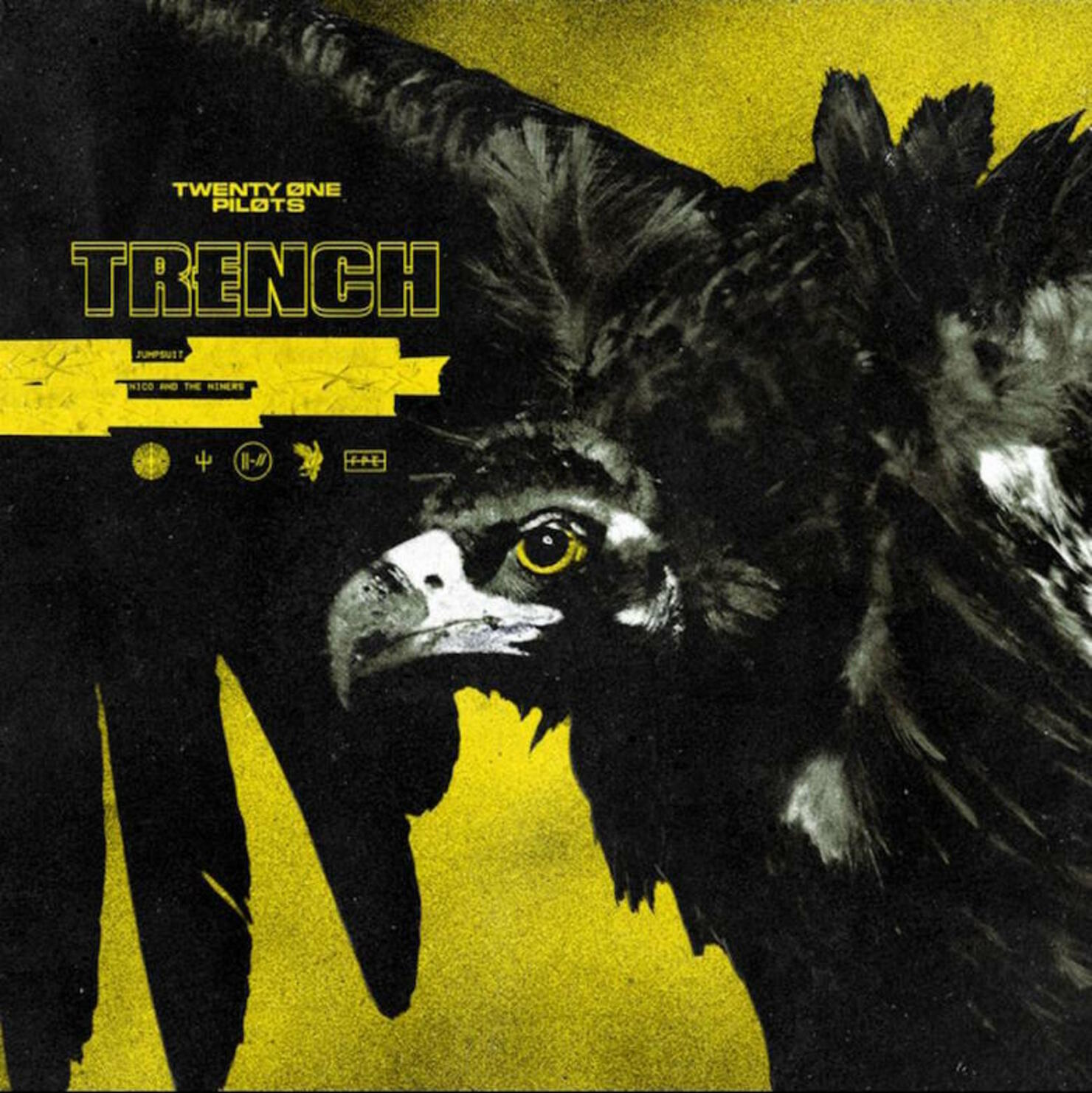 On making the new album, Tyler explained to iHeartRadio how he and Josh "away for a while" to create Trench, and how the isolation was "much needed." He tells us:
"At the end of the last album cycle, I knew that we had to kind of go away for a while, so I went down into my studio, in my basement, and disappeared for a year — a full year. I knew that whatever was next needed that amount of time, needed that isolation, and a year later kind of came up out of the ground quite literally with a new batch of songs. And they don't really have life yet because they haven't seen the light of day, and I'm looking forward to showing people these new songs."
twenty one pilots are set to kick off their "Bandito" World Tour on October 16th in Nashville, and wrap up in the US on November 21st in Kansas City, before moving on to Australia and Europe. And on January 19, 2019 the guys are set to perform at the 2019 iHeartRadio ALTer Ego in Los Angeles at The Forum, alongside a lineup of some of the biggest rock bands.
Listen to some of twenty one pilots' new Trench songs below.