Lil Wayne Concert Ends Abruptly After Reports Of Shots Fired
By Peyton Blakemore
October 8, 2018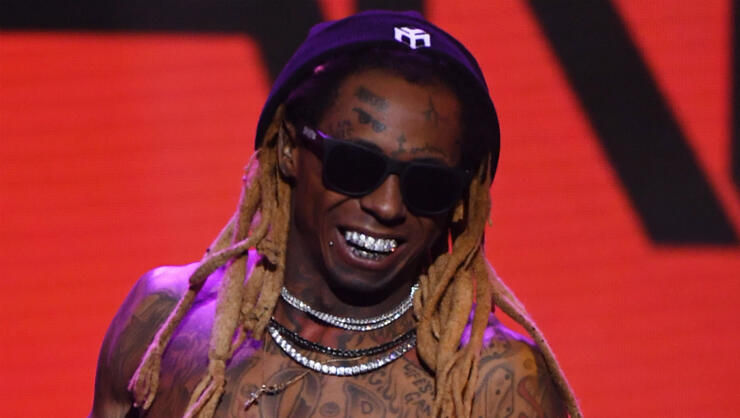 Chaos erupted during Lil Wayne's performance at A3C Festival on Sunday (October 7) night.
While Wayne was on stage performing at the Georgia Freight Depot, someone in the crowd reportedly screamed "shots fired," which caused pandemonium to ensue as hundreds of concertgoers ran to exit the area. At least a dozen people suffered minor injuries, CNN reports.
Videos show concertgoers running and hopping fences attempting to flee the concert. It was later confirmed that there was no evidence of gunshots.
Organizers of the A3C Festival and Conference took to social media to issue a statement about the incident following the "all clear." "Sadly, there was an altercation tonight that ended Lil Wayne's performance. We are still collecting information to determine exactly what happened and will provide follow up information as soon as we know more details," the statement read. "Please be assured that the law enforcement officers present have confirmed that there were no weapons involved. This was a very unfortunate way to end what had been an otherwise amazing week of music, friendships, and connections. Thank you to everyone for your amazing support and positive energy all week. We love y'all."
Wayne also tweeted, "Hope everyone at A3C is safe!!"
Chat About Lil Wayne Concert Ends Abruptly After Reports Of Shots Fired