Bazzi Faces Off Against A Fan in Trivia About Himself (VIDEO)
By Nicole Mastrogiannis
October 10, 2018
What a year it has been for Bazzi. The 21-year-old singer/songwriter's career reached new heights when his single "Mine" became a tremendous success, and shortly after, he released his debut full-length album, Cosmic.
Bazzi also recently released a new version of his latest single, "Beautiful," featuring Camila Cabello, and performed during the Daytime Stage at the iHeartRadio Music Festival in Las Vegas. And while at the festival, the Michigan native met one of his biggest fans, Samara, backstage and faced off in a game of trivia ... about himself.
Samara and Bazzi were each asked questions about the star to see who knew Bazzi best — Bazzi, himself? Or Samara. Watch the video above to see who won and check out some of the highlights below.
In the first round, Samara proved she knew her Bazzi trivia.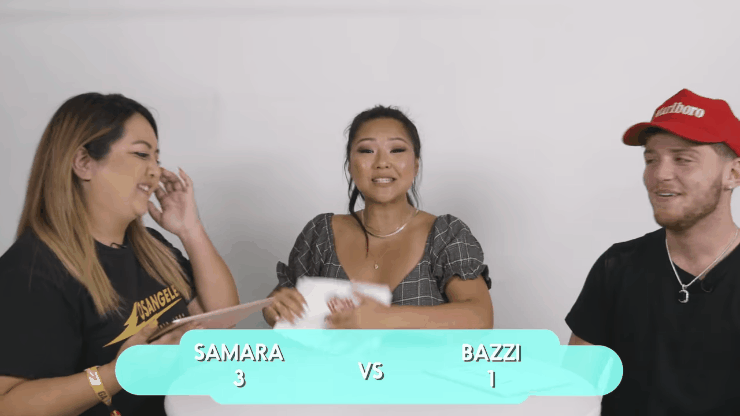 Could Bazzi come back and win it all in the lightening round?!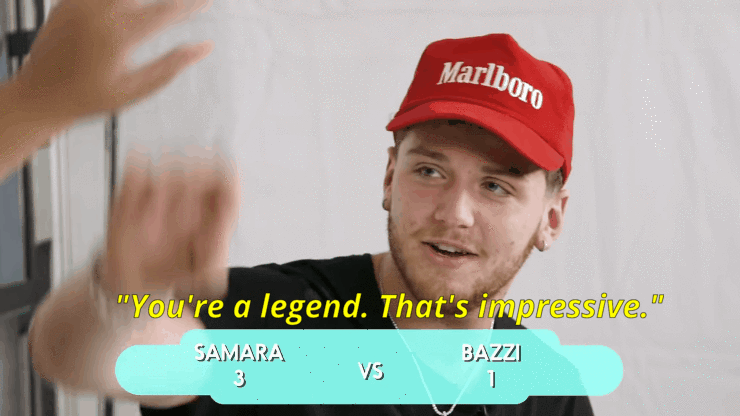 Well, Samara was SUCH a legend, she won, and proved that she knows Bazzi better than he knows himself ... and then got all the hugs.