Janet Jackson, LL Cool J & Chaka Khan Nominated For Rock Hall Of Fame
By Peyton Blakemore
October 9, 2018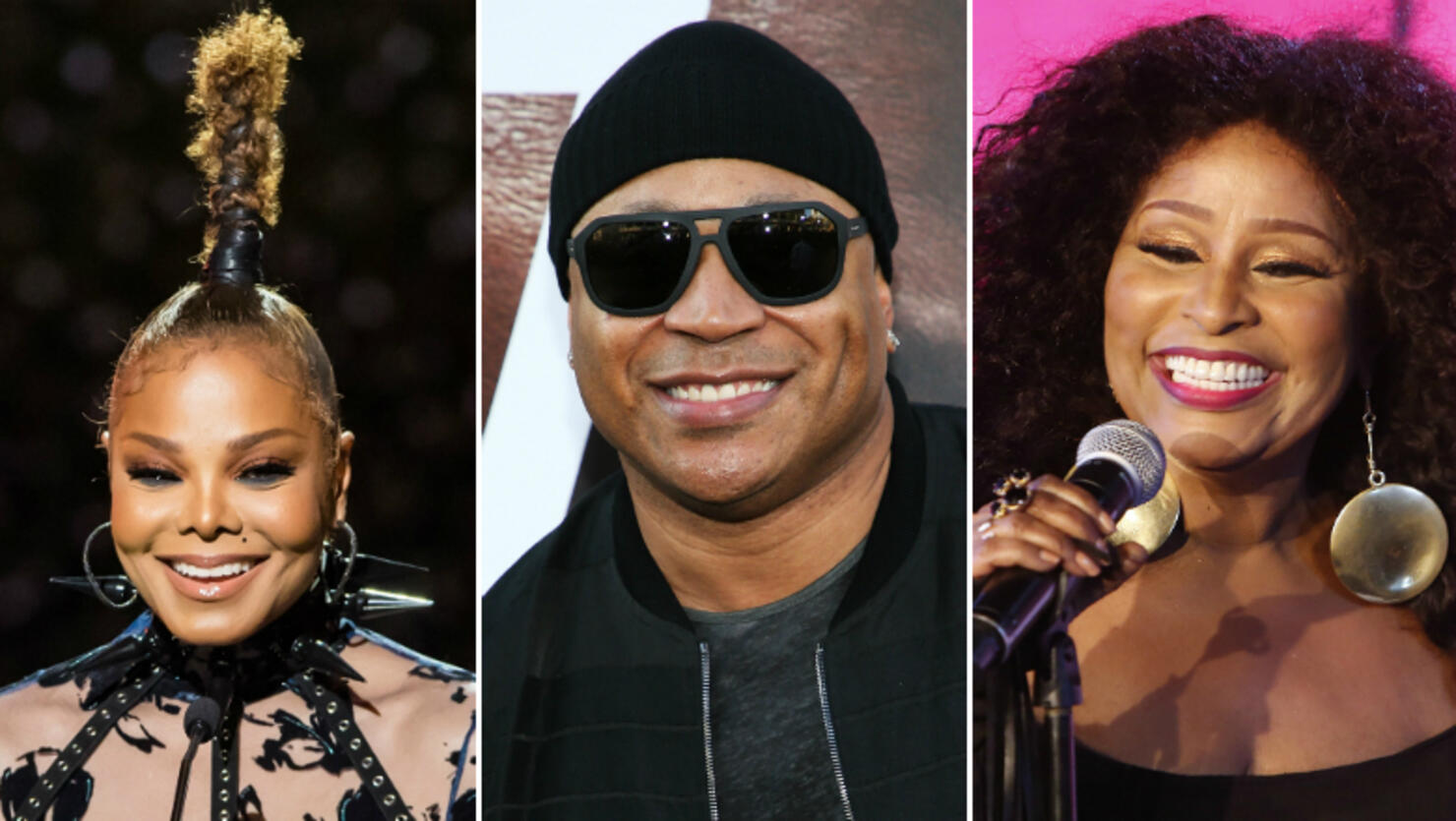 The 2019 Rock & Roll Hall of Fame nominations here and some of the biggest names in R&B and hip-hop are leading the pack.
On Tuesday (October 9), the new class of nominees were announced, which included 15 bands and singers, including: LL Cool J, Janet Jackson, and Rufus featuring Chaka Khan, Stevie Nicks, Todd Rundgren, Def Leppard, Devo, John Prine, Roxy Music, Kraftwerk, MC5, Radiohead, Rage Against the Machine, The Cure and The Zombies.
The announcement marked the fifth time LL has been nominated for the Hall of Fame. Last year, he was the only hip-hop nominee. This is is also not new territory for Miss Khan, who was nominated last year and has been nominated for the Hall of Fame four times before – twice as a solo artist and twice with Rufus. However, the Rock Hall nomination is a first for Janet, whose brother Michael Jackson was inducted in 2001.
Five inductees will be chosen from the group of 15, and the lucky five will be announced in December. The induction ceremony will then be held at Barclays Center in Brooklyn, New York on March 29, 2019.
So, what does it take to make the final cut? Well, according to the official Rock Hall induction process, "ballots are first sent to "more than 1,000 historians, members of the music industry and artists—including every living Rock Hall inductee." Then, the five performers to receive the most votes become that year's induction class. That's not all, starting in 2012, "fans were given the chance to vote for the nominees they'd like to see inducted into the Rock Hall. The top five vote-getters in the public poll form one ballot, which is weighted the same as the rest of the submitted ballots."
This year's Rock Hall inductees included Nina Simone, Bon Jovi, Moody Blues, The Cars, and Dire Straits.
Photo: Getty Images