Record Store Day 2018 Releases Include Smashing Pumpkins, Weezer + More
By Katrina Nattress
November 20, 2018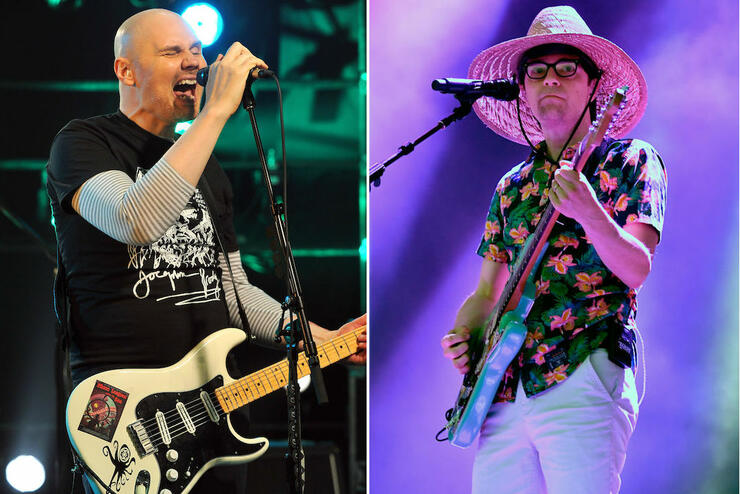 Record Store Day celebrates the joy that is independent record stores every April, but recently RSD's been giving audiophiles something to be excited about during the holidays too with special RSD Black Friday releases, and this year in no exception. The collective shared its list of releases, and they do not disappoint.
Among the many genre-spanning limited-edition pressings are a picture disc edition of Smashing Pumpkins' upcoming album Shiny and Oh So Bright, Vol. 1 / LP: No Past. No Future. No Sun, Weezer's cover of "Africa" by Toto as a picture disc 10" single pressed in the shape of the song's namesake country, a 7" of A Perfect Circle's latest single "So Long And Thanks For All The Fish" with a cover of AC/DC's "Dog Eat Dog" as the b-side, and a 7" of Chris Cornell's posthumous single "When Bad Doe Good" with Temple of the Dog's "Stargazer (Live at the Paramount)" as the b-side pressed on white/black marble vinyl.
RSD Black Friday will also offer special releases by the likes of the Flaming Lips, Talking Heads, Paul McCartney, the Ramones, Hozier, Sublime, Violent Femmes Tom Morello and so many more artists.
Take a look at the full list of RSD Black Friday releases here.
Photo: Getty Images
Chat About Record Store Day 2018 Releases Include Smashing Pumpkins, Weezer + More