If Your Pet Is Pushing Its Head Against A Wall, Get Them To A Vet ASAP
By Dave Basner
July 11, 2020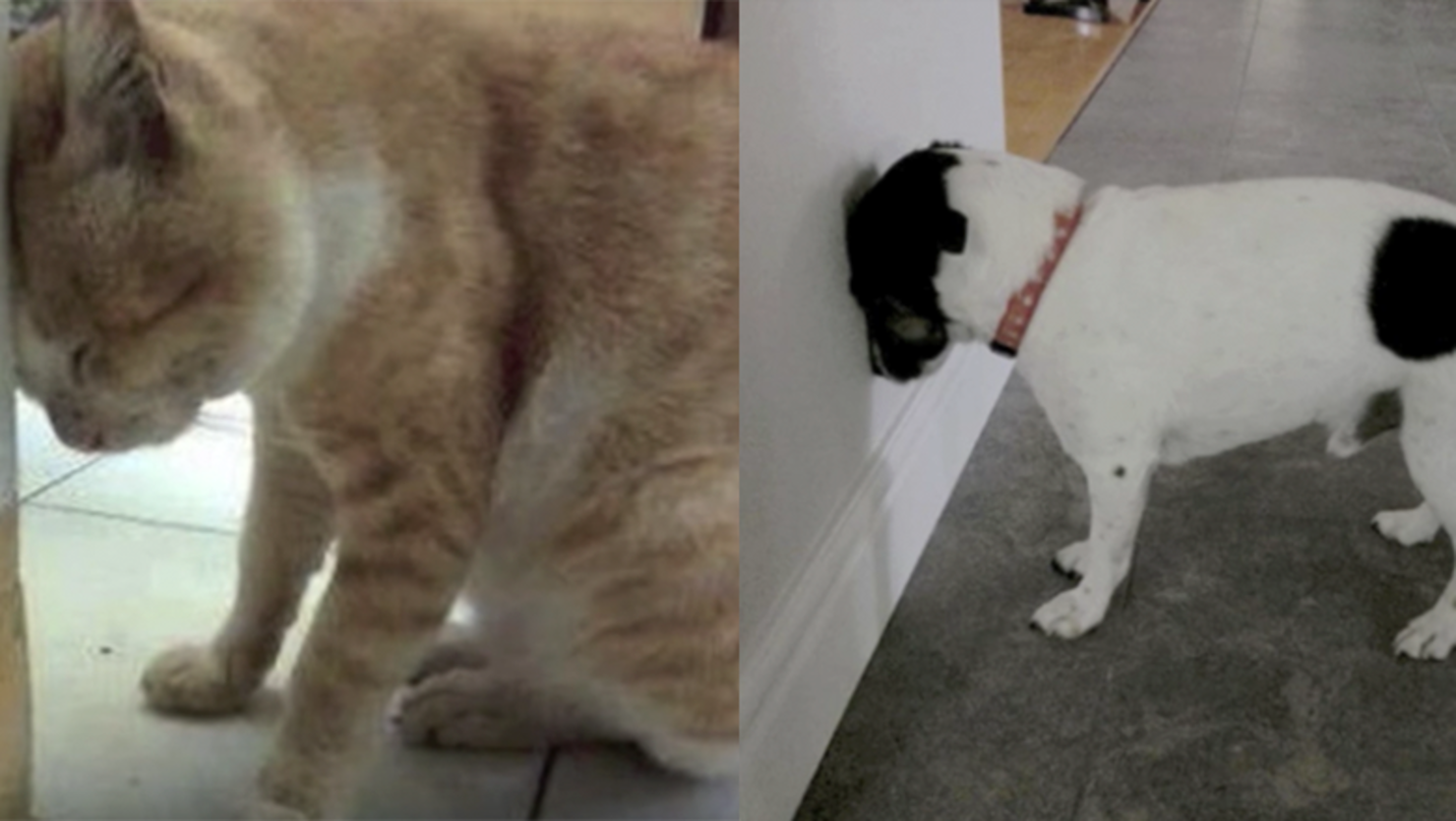 Pet owners witness their dogs and cats doing all sorts of crazy things, from scooting along a carpet to making weird sounds, but one odd behavior is actually a sign that something could be very wrong. If a dog or cat ever pushes its head against a flat wall or some other big object, it's a symptom of a larger issue. 
According to PetMD, the head pressing is usually a telltale characteristic of a neurological condition. It's also something animals do when they are in pain. PetMD says that possible causes can be stroke, brain tumor, infection, lead poisoning, head trauma, meningitis, encephalitis or some other disorder. 
If you see it happening, take your pet to a vet immediately, but go even faster if you also notice your dog or cat walking in circles or pacing, staring blankly at the wall, seizing, having trouble seeing, or if they are pushing their face into the ground. 
The issue is no joke - some Reddit users shared their experiences after seeing it happening to their pets. One person explained, "Years ago I came home and found my dog pressing her head against a wall in the corner of the room. Within 24 hours she was having seizures and we had to put her down." Another wrote, "Very serious. I saw my dog press her head against a wall about a half hour before she passed." A third said, "My dog started doing this. Turned out she had pug dog encephalitis and she passed shortly a few weeks after. Take your dogs to the vet!"
It doesn't just happen to dogs and cats either, it also can be seen in cows, goats, sheep, and horses.