Tom Morello & Portugal The Man Perform 'Every Step That I Take' on 'Kimmel'
By Katrina Nattress
October 12, 2018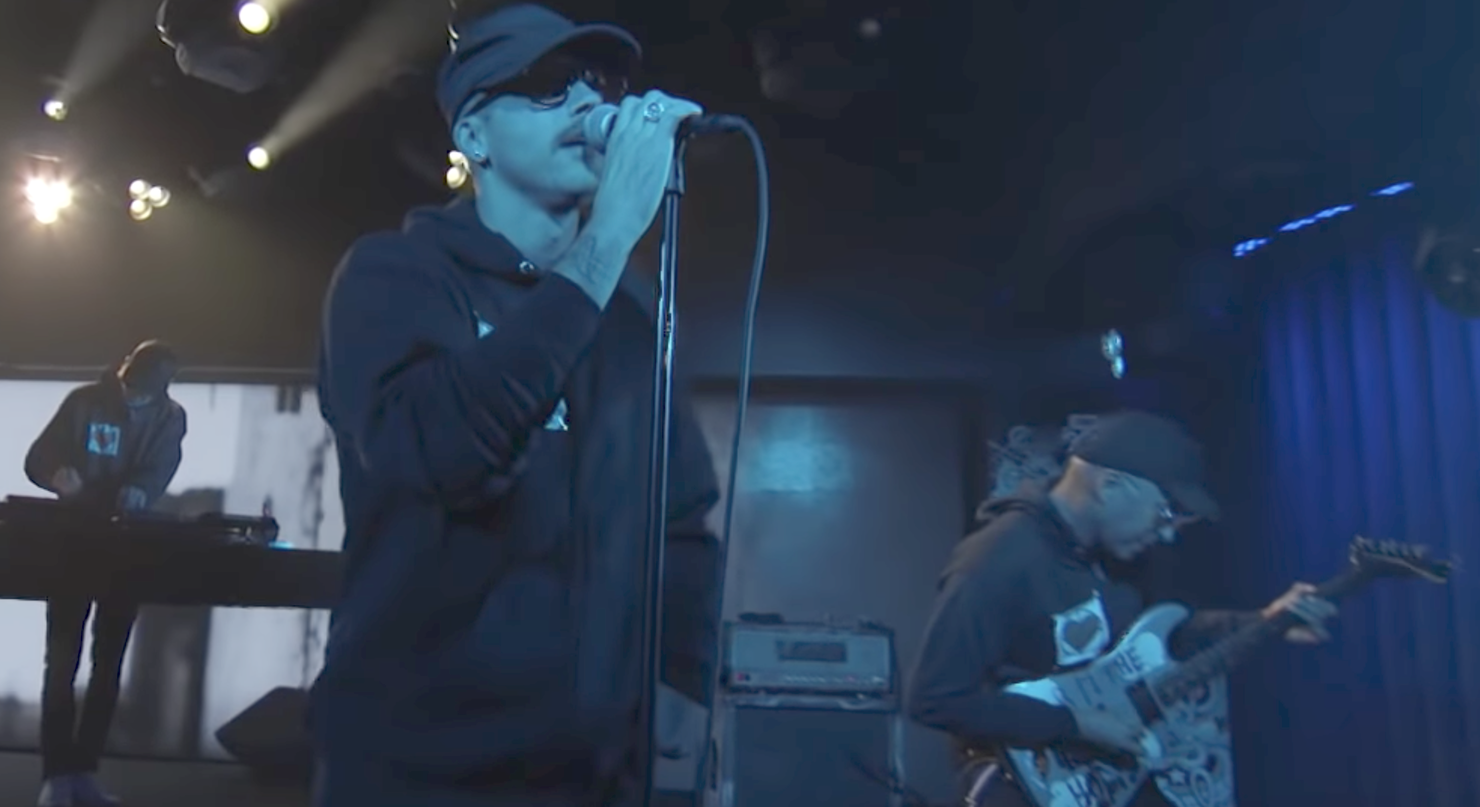 Today (October 12), Tom Morello is celebrating the release of his new solo album, The Atlas Underground, and last night he played a special selection off the record for Jimmy Kimmel Live.
During a recent interview with The Chicago Tribune, the guitar virtuoso explained that one of the new songs was a tribute to mental health, sparked by the death of his Audioslave band mate Chris Cornell. "Every Step That I Take," featuring Portugal. The Man and "EDM marvel" Whethan, "is about how the dreams, and depression, and love and the lack of it on the emotional steps of the gallows are processed," Morello explained. And that is the track he decided to perform live on television.
The setup was high-concept, with a screen flashing a message before the music began that read "This is a communique from the Atlas Underground. One foot in the shadows, one foot on the brakes. One step towards the gallows, where its quiet and safe" — a mirror of the chorus' lyrics.
P. TM's John Gourley sang while Morello's guitar squealed and Whethan's production gave the song an eerie futuristic, dystopian feel. Three backup singers stood behind Gourley, their faces covered by static masks and hoods.
Watch the intricate performance below.