Smashing Pumpkins Share Spooky 'Silvery Sometimes (Ghosts)' Video
By Katrina Nattress
October 15, 2018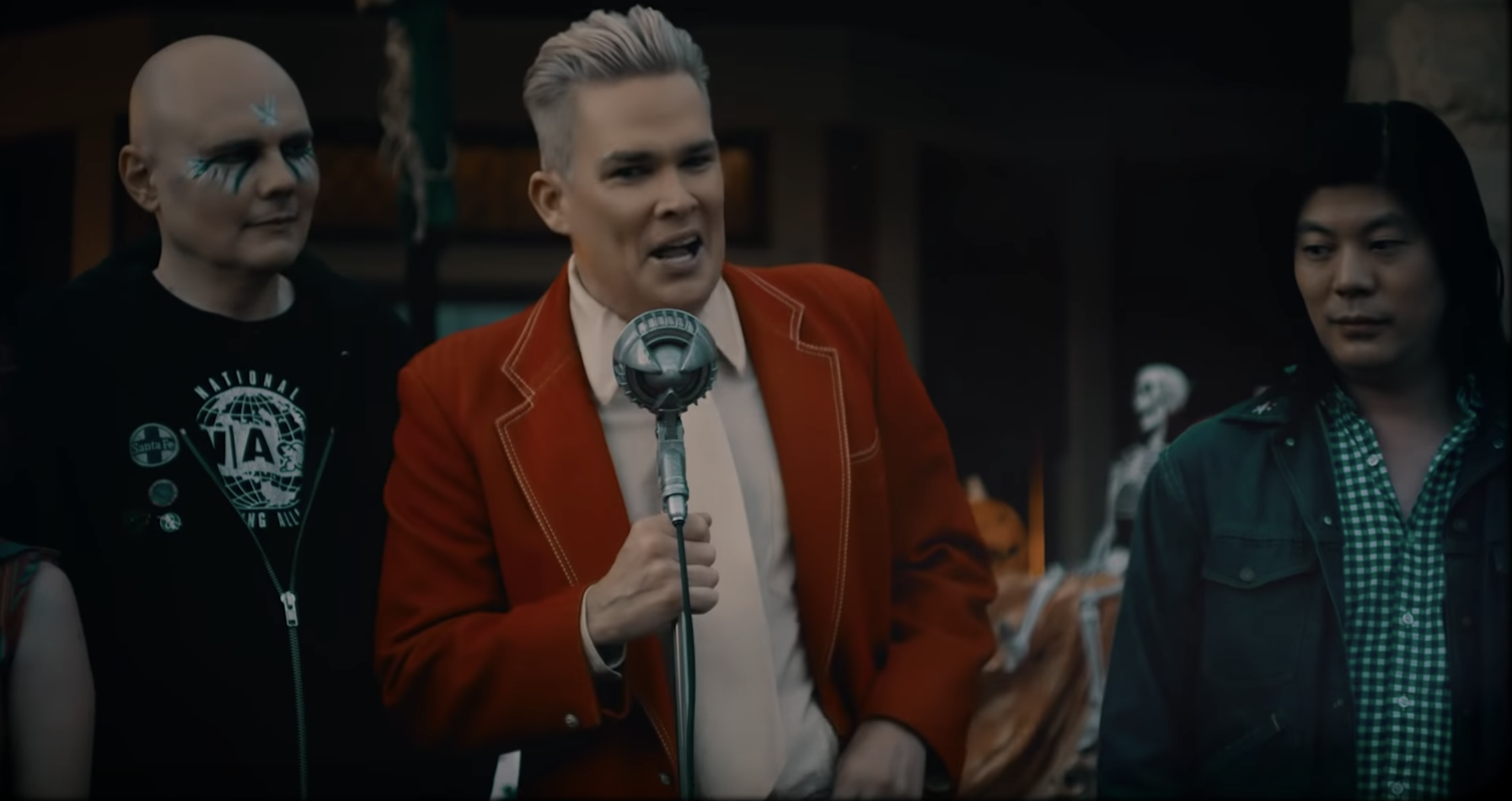 On Monday (October 15), the Smashing Pumpkins shared a spooky video for their latest single "Silvery Sometimes (Ghosts)" just in time for Halloween.
The visuals begin with the band standing in front of an old house. Sugar Ray's Mark McGrath plays an eccentric radio DJ who explains the premise of the challenge to the crowd — if Billy Corgan, James Iha, Jimmy Chamberlin and Jeff Schroeder can survive the night in the haunted house, they'll win $25,000 that they can donate to the charity of their choice.
When the band members first enter the house, they seem calm. They watch TV, read books, and try to get some shut eye, but then things start going awry. Spirits visit, paintings come to life — and that's just the beginning of the paranormal mischief.
Watch the eerie, funny video below, and make sure to watch until the very end if you want a good laugh.
The Smashing Pumpkins are gearing up to release SHINY AND OH SO BRIGHT, VOL. 1 / LP: NO PAST. NO FUTURE. NO SUN., the first album to feature founding members Corgan, Iha and Chamberlin in 18 years, on November 16th. Aside from "Silvery Sometimes (Ghosts)" the band released the first single of its new era, "Solara," over the summer.
Photo: YouTube
Chat About Smashing Pumpkins Share Spooky 'Silvery Sometimes (Ghosts)' Video