Camila Cabello Brings Out Anitta During Brazil Concert: Watch
By Paris Close
October 16, 2018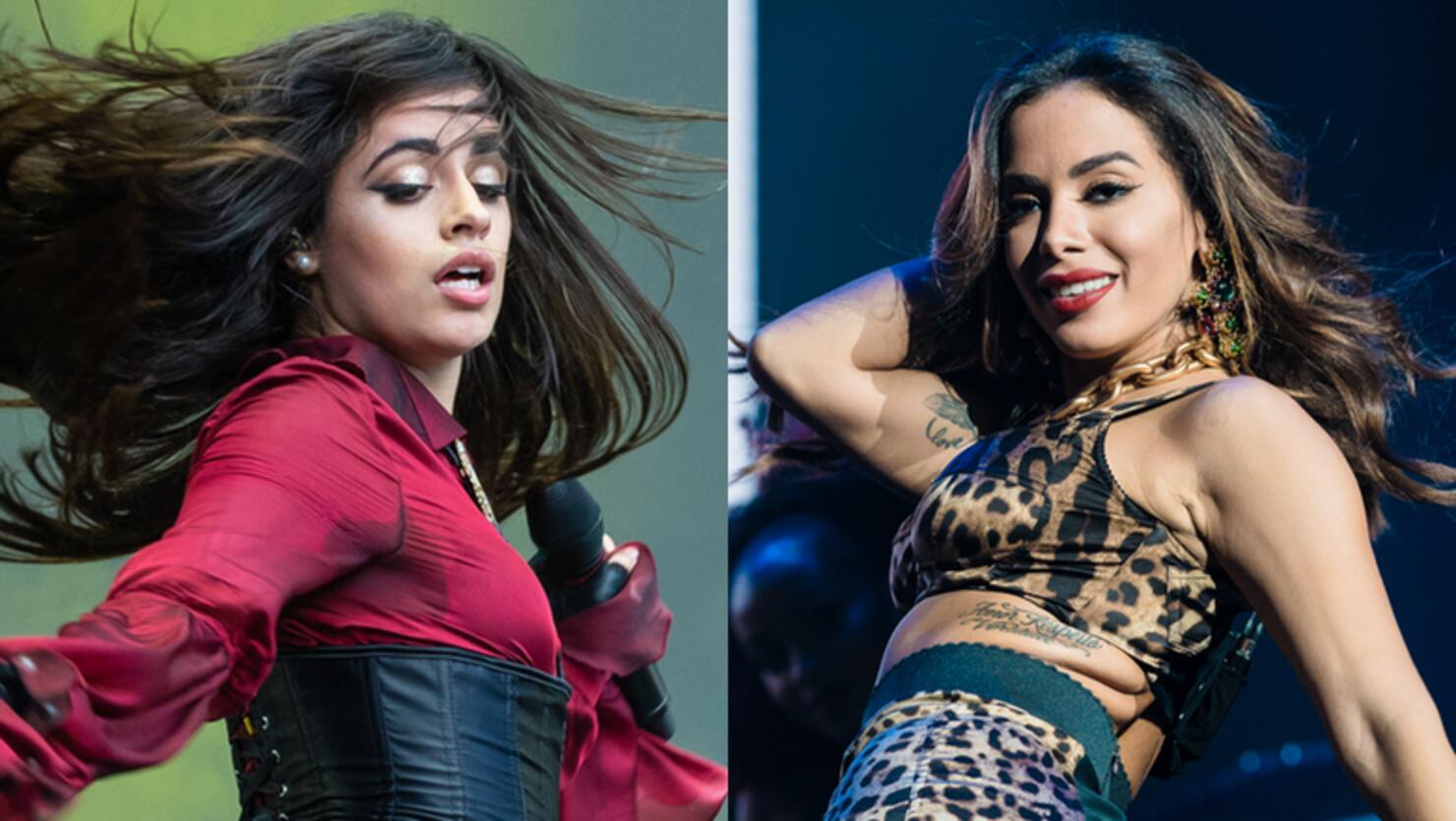 ICYMI: Camila Cabello and Anitta took over Brazil this weekend.
The "Consequences" singer left Camilizers shook after Sunday night's (October 14) concert appearance in São Paulo, Brazil when she invited the country's biggest Latin superstar onstage to perform a few of their hits.
In a clip shared to social media, Cabello launches into "Paradinha" just before welcoming the 25-year-old onstage for a body-shaking dance break with the former Harmonizer. Another video from the night shows the duo coming together for a duet of the American-Cuban singer's sentimental deep cut, "Real Friends," from her self-titled debut album.
The surprise was a true moment of girl power and an incredible memory for Cabello's Brazilian followers, whose screams could be heard all throughout the showcase.
Watch them perform below.
After her show, the "Never Be the Same" star shared a few backstage images with Anitta and sent the "Medicina" singer a shoutout on Instagram.
She wrote: "A rainha @anitta thank you so much for flying into sao Paolo [sic] after a show today just to come and sing with us! besides being so talented and GOSTOSAAAA, you are so humble, and kind, and genuine!!! eu te amo Anitta!!!"
As previously reported, Cabello is slated to perform during the 2018 iHeartRadio Jingle Ball Tour. Learn more and purchase tickets at www.iHeartRadio.com/CapitalOne.
Photo: Getty Images