Are Beyoncé & Kelly Rowland Collaborating On New Music? Fans Think So!
By Lauren Crawford
October 17, 2018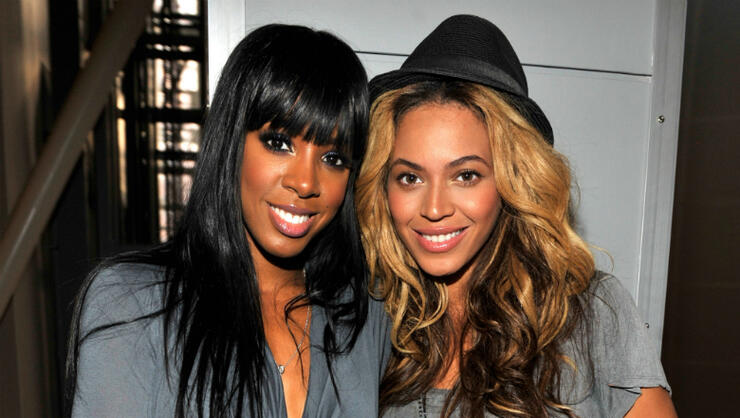 This is not a drill, Beyoncé and Kelly Rowland might be releasing new music together!
Collab speculation first began when a random Instagram account by the name of @RoseIvyYou posted a video that featured a blooming black and white rose with Bey's vocals playing in the background. The account then posted a photo that featured "I.IV." As any Bey fan can tell you, Bey has a deep connection to the roman numeral IV. She named her clothing line Ivy Park, her daughter's middle name is Ivy, and her fourth studio album was titled "4." If that wasn't enough to get you saying, "Beyoncé and Kelly are up to something," this clue might. The new Instagram account first only followed Beyoncé, Kelly, and Tidal. (It later followed Nicki Minaj and Netflix, but that's neither here nor there)
Another possible clue that a Kelly-Bey collab is on the way is the fact that an account dedicated to Beyoncé and Jay-Z's album Everything Is Love also posted a photo of a rose. (Now that can't be a coincidence.) The real smoking gun though appears to be a week old video of Kelly singing about roses. The "Dirty Laundry" singer posted the incriminating snap, which she sneakily captioned "😉🌹🌹" to Instagram last week.
Fans have also pointed out that Beyonce shared a photo of her and her Destiny's Child bestie to Instagram only two days ago! #ThereAreNoConincidencesWhenItComesToBeyonce It's also worth noting, Bey recently wrapped her 48-date On The Run II Tour with Jay-Z, so she definitely has some time on her hands.
Chat About Are Beyoncé & Kelly Rowland Collaborating On New Music? Fans Think So!