Justin Bieber and Hailey Baldwin Confirmed They Really Did Get Married
By Emily Lee
October 18, 2018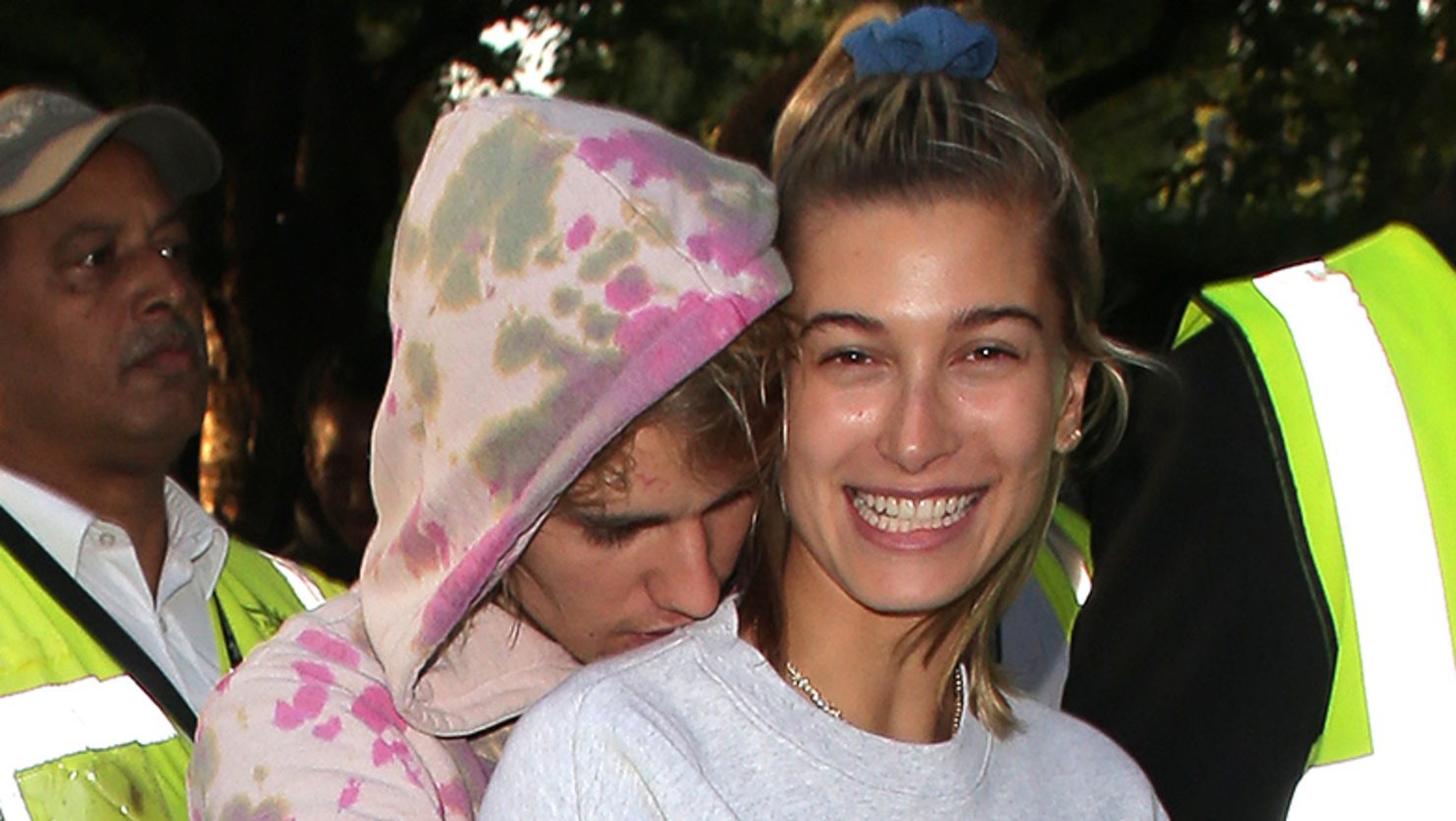 Do you hear that? It's the sound wedding bells chiming because Justin Bieber and Hailey Baldwin finally confirmed that they really did get married all those weeks ago. After letting rumors and conflicting reports about their secret courthouse wedding swirl, the lovebirds reportedly told a fan that they are, in fact, officially husband and wife. Somebody pop the champagne!
According to Us Weekly, a lucky fan named Nona Melkoni dined next to the happy couple at Joan's on Third in L.A. on Tuesday, October 16 and she got the scoop on their wedded bliss. "I asked them if they were married and they simultaneously said yes!" Nona told Us Weekly. "They were both very happy and kind. He told me that she's his angel. They were super sweet!"
The married couple also let Nona film them making out in the restaurant, so, it seems like they're definitely still in the honeymoon phase.
It's not clear if Justin and Hailey are planning to have a larger wedding celebration sometime in the future, though it's been reported the couple would like to have a religious ceremony so their marriage can be recognized by God and the church. Justin and Hailey are both dedicated members of Hillson Church are often spotted attended services together.
Even though neither Justin or Hailey's families were at their courthouse wedding in New York City last month, it seems like the Biebers and Baldwins approve of the union. Hailey's cousin, Ireland Baldwin, who was rumored to be one of the bridesmaids before the couple quickly tied the knot last month, told Entertainment Weekly that the duo is "meant to be." because "they just bring out the good in each other, they really do," she continued. "And I think they do a really good job of checking each other when one desperately needs to be checked and told you're out of line. I think that they really, really do care about each other so much and care about others and what their families think of them. They're a very respectable couple."
Ah, young love! Congratulations to Mr. and Mrs. Bieber!
Photo: Getty