Ariana Grande Follows Taylor Swift's Lead, Encourages Fans To Vote
By Paris Close
October 21, 2018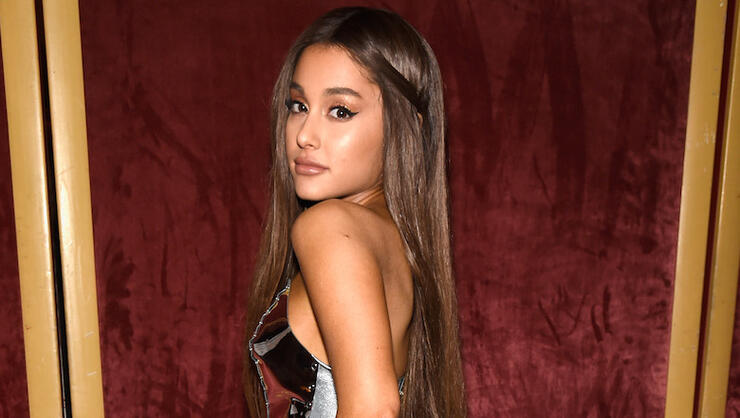 Ariana Grande is the latest musician to push her fans to the polls.
Following in the footsteps of Taylor Swift, the "Light Is Coming" singer used her social platform to encourage her Arianators to cast their votes as the upcoming midterm elections approach. Grande took to her Instagram Stories to share a snap of her ballot envelope, writing "Vote, f**kers," along with a heart icon.
It's the same attitude the "Look What You Made Me Do" performer expressed, albeit obscenity-free, a few weeks ago when she took to the platform to put her support behind Democratic Senate candidate Phil Bredesen and Democratic Congressman Jim Cooper. In less than 24 hours, the 28-year-old's rare political statement inspired thousands to register to vote.
While Grande doesn't go as far as Swift to announce which candidates she's endorsing, it's good to know the 25-year-old is making good use of her time away from the spotlight. As by now, you've probably heard the crushing news of her recent breakup with comedian Pete Davidson, to whom she called off her engagement after going strong for four months.
Even so, Grande has since been focusing much of her attention on self-care and her career. She recently gave fans a glimpse at her upcoming BBC special and stunned in her first show since the split during NBC's upcoming A Very Wicked Halloween special.
"Time to say bye by to the internet for jus a lil bit," she wrote of her "sad" breakup in a since-deleted post following her set. "It's hard not to bump news n stuff that i'm not tryna see rn. it's very sad and we're all tryin very hard to keep goin. love u. and thank u for bein here always."
Chat About Ariana Grande Follows Taylor Swift's Lead, Encourages Fans To Vote