Migos Sued For Allegedly Stealing 'Walk It Talk It'
By Peyton Blakemore
October 24, 2018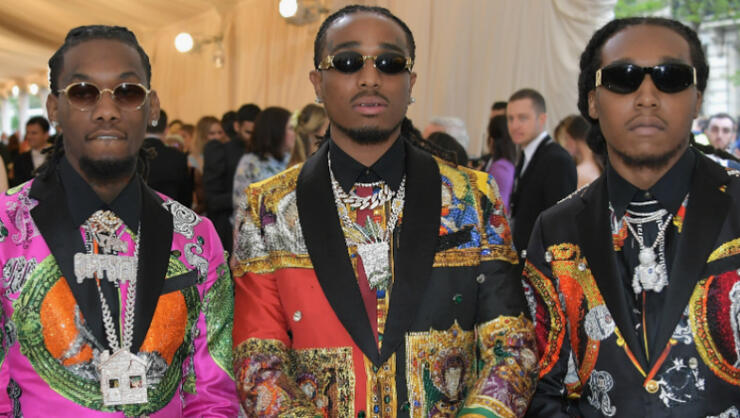 Well, Migos has some explaining to do.
According to TMZ, the rap group is being sued for allegedly ripping off one of their biggest hits "Walk It Talk It." Leander C. Pickett (also known as, M.O.S.) claims he recorded a song titled "Walk It Like I Talk It" in 2007 that was released on a DJ's mixtape the following year. In his suit, M.O.S alleges that Migos used a "substantial portion" of his version for their 2018 track, which is featured on their latest album, Culture II. It's not hard to hear the similarities between the two songs when listening to both tracks side by side. (listen below)
Here's where things get tricky though. Migos released "Walk It Talk It" in January 2018. However, M.O.S. only filed for a copyright of his "Walk It Like I Talk It" song in March 2018. (To note, "Walk it like I talk it" is a commonly used phrase.)
He is suing Migos and Capital Records for unspecified damages, and additionally wants to prevent Migos from making money off the track moving forward, TMZ reports.
Chat About Migos Sued For Allegedly Stealing 'Walk It Talk It'