Twenty One Pilots Get Emotional While Holding 'Trench' For the First Time
By Katrina Nattress
October 27, 2018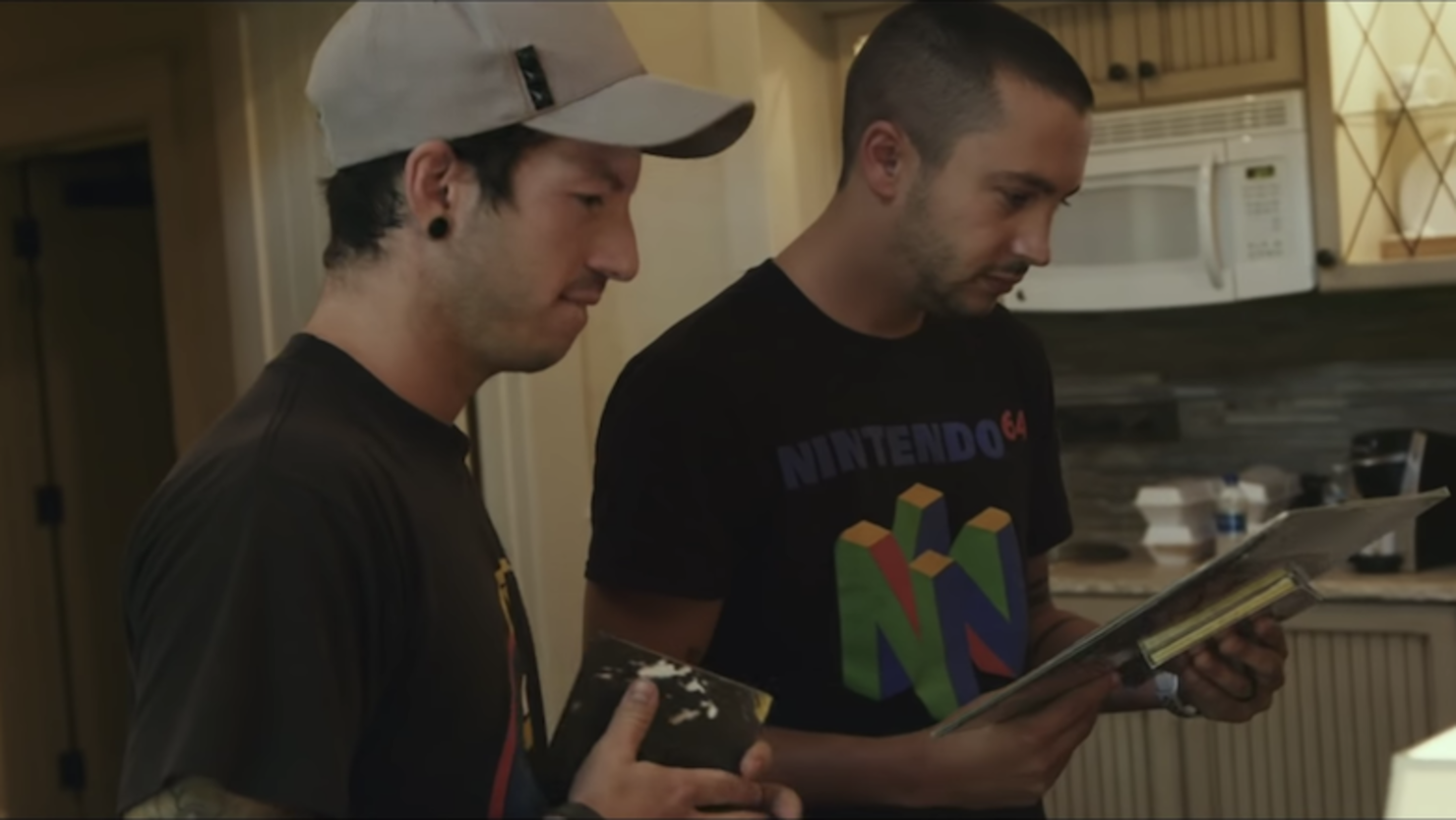 On Friday (October 26), Twenty One Pilots shared the first episode of their Banditø Tour diary, where Tyler Joseph and Josh Dun take fans behind the scenes of their current tour. Though the video focuses on show rehearsals, the duo added a particularly special segment that shows them holding physical copies of their new album Trench for the first time.
"This is ridiculous," Joseph says in the clip. "I've thought about this moment for a while. Like, that whole year, just thinking about, like, 'You know what, I know it doesn't feel like it's possible but at some point you're gonna hold all these songs in your hand.'
"It kinda, like, kept me going," he adds. "Is this mine"?
The singer then tries to unwrap finicky CD packaging (remember that?) before Dun shows him a little trick that blows his mind.
Later in the clip, Dun has a scary fall off his drum riser during rehearsals that results in a bloody head and a trip to the hospital.
Watch Twenty One Pilot's first episode of their Banditø Tour diary below.