Sarah Hyland Says 'A Bigger Thing Than Death' Will Happen On Modern Family
By Emily Lee
October 29, 2018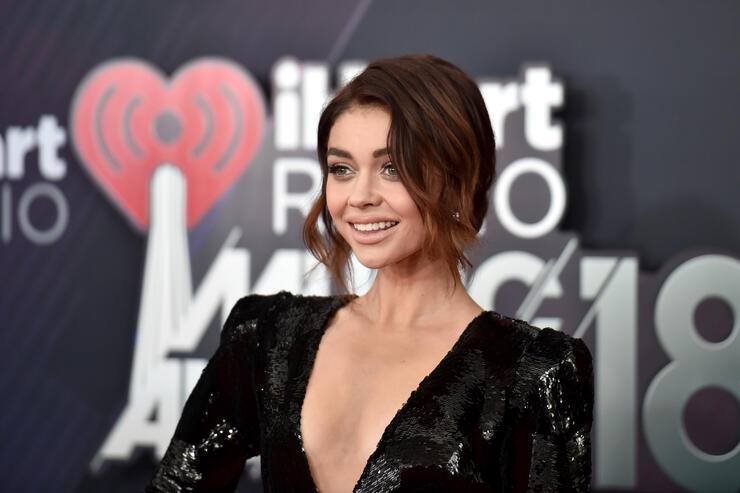 It looks like something major is going to happen on Modern Family. Again. After the hit ABC sitcom's showrunner Christopher Lloyd teased that a major character would be killed off during season ten, it was revealed during the Halloween episode who fans had to say goodbye to: Mitch and Claire's mom DeDe Pritchett.
Just a week after the heartbreaking revelation about DeDe's death, Sarah Hyland revealed that a "bigger thing than the death" would be coming to Modern Family soon. During an interview with The Hollywood Reporter, the 27-year-old actress said whatever is coming "was a shock, that's for sure" when she found out about it.
While Hyland didn't say much about what, exactly, is going to happen on Modern Family, she seemed to imply that it's going to involve her character, Haley Dunphy. "There's a lot happening with Haley," Hyland explained.
Hyland's co-star, Jesse Tyler Ferguson, also hyped up the life-changing event coming for the Dunphy/Pritchett family. He said, "there's a major thing happening this season. It's beyond," as well as teasing that, "it's big," and, "I think you'll be surprised."
There's much speculation that Modern Family will end after season ten and Hyland told The Hollywood Reporter that she hopes Haley grows up and becomes more responsible before she says goodbye to the character for good. Hyland thinks "it's about five years past her time" to start acting more grown up.
One fan theory suggests that the big twist is that Haley will become pregnant this season, which would definitely force Haley to grow up quickly. We'll just have to keep tuning in to Modern Family to find out what "bigger thing than death" is coming to our favorite characters.
Photo: Getty
Chat About Sarah Hyland Says 'A Bigger Thing Than Death' Will Happen On Modern Family