Morgan Evans Recalls Karaoke Night with Ed Sheeran Celebrating His Album
By Nicole Mastrogiannis
October 30, 2018
Morgan Evans released his latest album, Things That We Drink To, earlier this month (October 12th), and celebrated in the most epic way: karaoke with his wife Kelsea Ballerini and Ed Sheeran in a Nashville bar (and undoubtedly forming your new favorite supergroup).
Evans, Ballerini, and Sheeran showed up at Santa's Pub in Nashville on the night of Morgan's album release, where the trio sang Backstreet Boys' 1999 gem of a song, "I Want It That Way." Well, talk about Things To Drink To.
Evans has revealed some of the details of that incredible FOMO-filled night during a recent interview with iHeartRadio. He explained that Ed and Kelsea had been writing that day and came to the bar where they then celebrated the release of Evans' new album with a little boy band karaoke. In fact, the choices were either *NSYNC or Backstreet Boys, and Morgan ultimately chose BSB. The Australia native explained:
"[Ed] came down to the album release party, and he and Kelsea had been writing that day, so they came down and we celebrated the release of the album. He was telling me about where he was when he released his first album in the U.S. and I was like, 'Do you know where I was when I released my first album?...I was with you, here at this bar!' So, we had a few beers and we sang Backstreet Boys. [Ed] was like, 'We're singing a song. *NSYNC or Backstreet Boys, you pick.' And so I picked Backstreet Boys."
Things To Drink To is Evans' second full-length studio album, and includes his hit single "Kiss Somebody," as well as a romantic duet with Kelsea, "Dance With Me." Morgan explained of "Dance With Me," and how it came together, "It was just from a pure moment. It was like seven or eight weeks after Kelsea and I had met, and I was waiting for her to come and perform on a morning TV show, and it was like 9 AM on a Tuesday morning. And I was just sitting on their couch with a guitar, and that whole first verse's chorus just came out. There's something real and honest about it, and I still feel that way when I hear it. And obviously now with Kelsea singing on it too, it's even more special."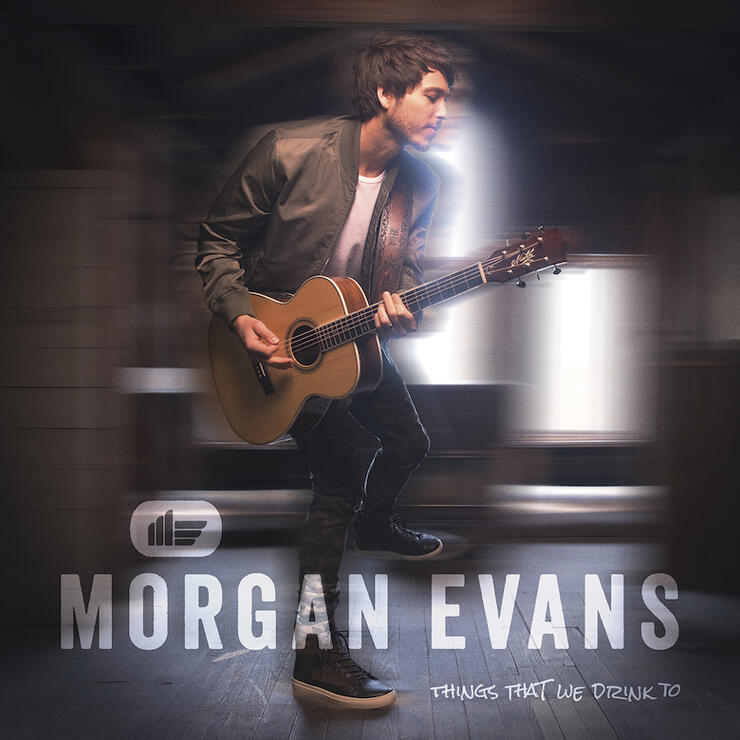 Chat About Morgan Evans Recalls Karaoke Night with Ed Sheeran Celebrating His Album