Dinah Jane Reveals Whether She Would Collab With Her Fifth Harmony Members
By Paris Close
October 31, 2018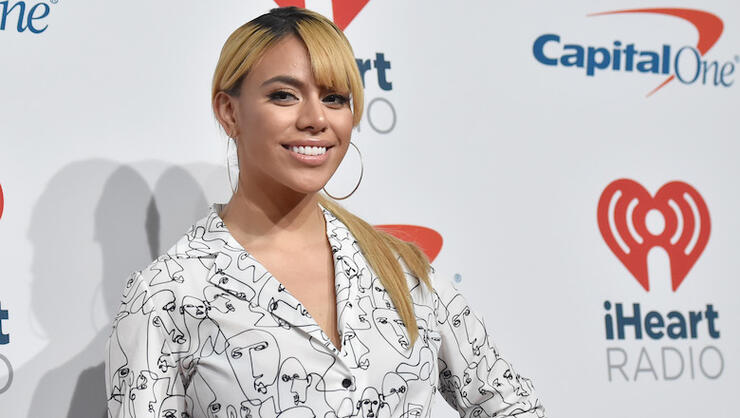 Fifth Harmony alum Dinah Jane just spilled some tea about whether a reunion with her Harmonizer sisters for a new song is on the horizon.
On Wednesday (October 30), the singer discussed the prospect in an exclusive interview with Entertainment Tonight to discuss putting out her first record "Bottled Up" with Ty Dolla $ign and Marc E. Bassey.
"You're going to love it and you're going to find out more of who I am through the music. This specific record, I just wanted to come out with people actually vibing," Jane told ET of her brand-new single. "I just wanted to take it to a party scene. I felt it being a very relatable message just because I know so many people turn to substances to get their feelings out. It's not healthy to bottle up your feelings, but if this is what's helping you to get it out, then that's the best way to do it."
Jane went on to mention that her former 5H bandmate Lauren Jauregui, who celebrated her first standalone release with "Expectations" earlier this week, was the first to hear "Bottle Up" before it dropped in September.
Even though Fifth Harmony has been on an indefinite hiatus since March, the 21-year-old says she's still open to the idea of getting back in the studio with her girls. "I think it would be cool to do something together. I think it kind of depends on genre taste," she said. "I'm like, 'Feature me. I know you want me on your records, girls [laughs]!' I'm kidding. But it'd be kind of fun. Lauren and I talk about it all the time. We'll see what happens."
Chat About Dinah Jane Reveals Whether She Would Collab With Her Fifth Harmony Members