Lauren Jauregui Sings Through Neglect On New Song 'Expectations': Listen
By Paris Close
October 24, 2018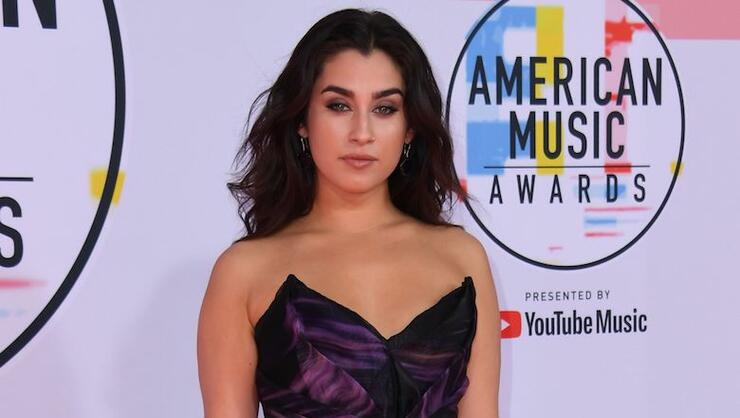 Lauren Jauregui's first entry is a burning call to arms.
Last night (October 23) saw the music video release for the former Fifth Harmony songbird's premiere track "Expectations," a pensive number that underscores the ways in which hurt and heartbreak can still trickle into a vulnerable relationship.
In her long-awaited debut, the 22-year-old recants her love, in a way, through an endless stream of paranoia and fervent sonnets while awaiting her beloved's return — bleak and broken-hearted, as one can only imagine. The black-and-white visual only intensifies this lovesick sentiment as Jauregui faces off against her dangerous alter ego.
"Wish I had no expectations/ I wish that I could get it through your head/ With no confrontation/ I really wish we could talk about it instead," Jauregui purrs with hope on the bluesy chorus, knowing she's better off forgoing her assumptions.
Watch and listen below.
After inking a deal with Columbia Records, Jauregui previewed the Kid Harpoon-produced song during her opening showcase on the Latin American leg of Halsey's "Hopeless Fountain Kingdom Tour" in June. She wouldn't tease its official release on social media until October.
In an interview with Coup de Main, the songbird spoke frankly, much like she does in "Expectations," of how miscommunication between partners can break a relationship:
"It's hard for us to say our real feelings out of fear that we'll be mocked or ridiculed or made to feel stupid. … Because that's the most vulnerable s**t in the world when you open up your heart to somebody and they could give one f**k. … Sometimes it's just a matter of communicating and letting each other know, 'This is what I need. And this is what makes me feel good. And I deserve to be happy too!'. … If that's not happening, you guys have to talk about it, because it's going to keep getting volatile progressively until it eventually explodes."
Photo: Getty Images
Chat About Lauren Jauregui Sings Through Neglect On New Song 'Expectations': Listen