G-Eazy Gets Handsy With Model One Week After Split From Halsey
By Peyton Blakemore
October 31, 2018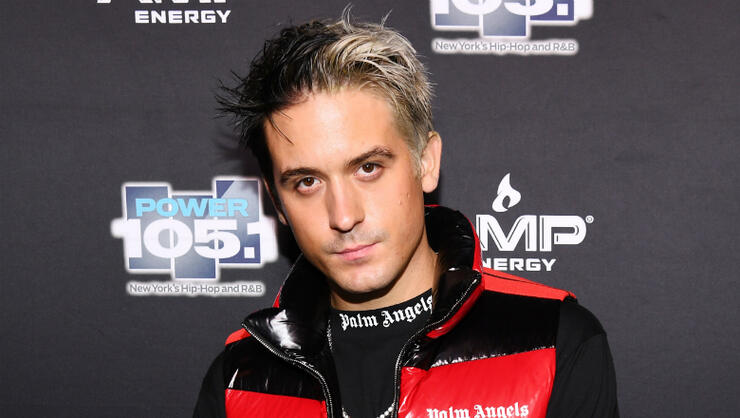 G-Eazy is enjoying the single life.
In a video, obtained by TMZ, the "No Limit" rapper was spotted getting a little handsy with a tall blonde after a Lakers vs. Timberwolves game on Monday (October 29) night.
It all went down after the game when G-Eazy and the blonde, who was later identified as model Caroline Lowe, shot baskets on the court. The two played a short, but super-flirty, one-on-one game, with G-Eazy using the ol' "hands on her hips" guarding technique while Caroline tried to make shots on the court.
According to the gossip site, Eazy and Caroline's night didn't end with their post-game shootaround. The two also reportedly had dinner with a group of friends before hopping on a private jet to New York City. Despite their on-court flirt sesh, it's still not clear if Eazy and Caroline are actually dating.
G-Eazy's hangout with Caroline came a week after news of his break-up from his on-again-off-again girlfriend Halsey. As reported by People, the "Without Me" singer and "No Limit" rapper called it quits just two months after they reconciled following their split in July. "It's over again for now," a source told the site on October 23. "He was partying over the weekend and girls were all over him. He didn't care who saw."
Hours after news of their break-up, Halsey posted a shady message addressed to herself (but obviously about her relationship with G), and some very telling song lyrics that seemed to hint that her ex may not have been faithful during their relationship.
Photo: Getty Images
Chat About G-Eazy Gets Handsy With Model One Week After Split From Halsey