Taylor Swift Condemns 'Fear-Based Extremism' In New Political Post
By Paris Close
October 31, 2018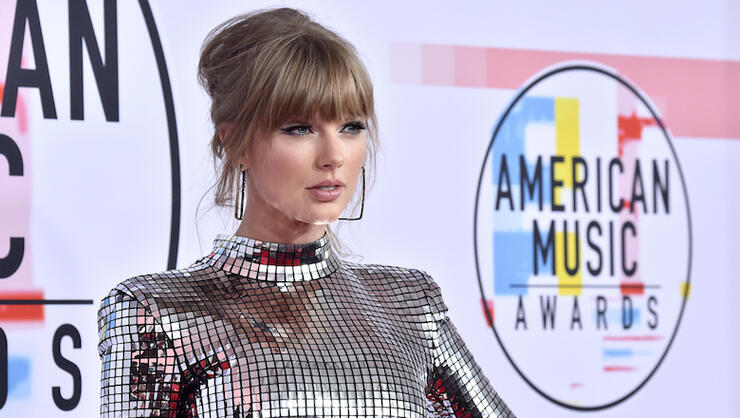 Taylor Swift is getting political once again.
Earlier this month, the singer-songwriter broke her years-long silence on politics after she issued her Democratic endorsement via Instagram urging her Swifties to get out and vote in next week's midterm elections (November 6). She used her voice to champion for Tennessee congressional candidates Phil Bredesen and Jim Cooper, two hopefuls who share her mission to undo systemic and prejudicial issues involving race as well as furthering LGBTQ+ rights and gender equality.
Now, Swift has doubled down with another message, this time brandishing her support for Bredesen with a PSA on honor and authority. "These two Tennessee women voted for the candidate who has proven himself to be reasonable and trustworthy," she captioned the patriotic pic shared last night (October 30). "We want leadership, not fear-based extremism. Early voting goes 'til Thursday and Election Day is November 6. Please don't sit this one out."
The 28-year-old's initial address also saw her denouncing Republican candidate Marsha Blackburn, saying her "voting record in Congress appalls and terrifies me."
"She voted against equal pay for women. She voted against the Reauthorization of the Violence Against Women Act, which attempts to protect women from domestic violence, stalking, and date rape," Swift explained. "She believes businesses have a right to refuse service to gay couples. She also believes they should not have the right to marry. … These are not MY Tennessee values."
According to Vote.org communications director, Kamarie Guthrie, Swift's influential message was presumably responsible for the whopping increase in voter registrations on the website this month.
Photo: Getty Images
Chat About Taylor Swift Condemns 'Fear-Based Extremism' In New Political Post