Disgusting Video Will Make You Never Want To Get Food From A Hot Bar Again
By Dave Basner
November 1, 2018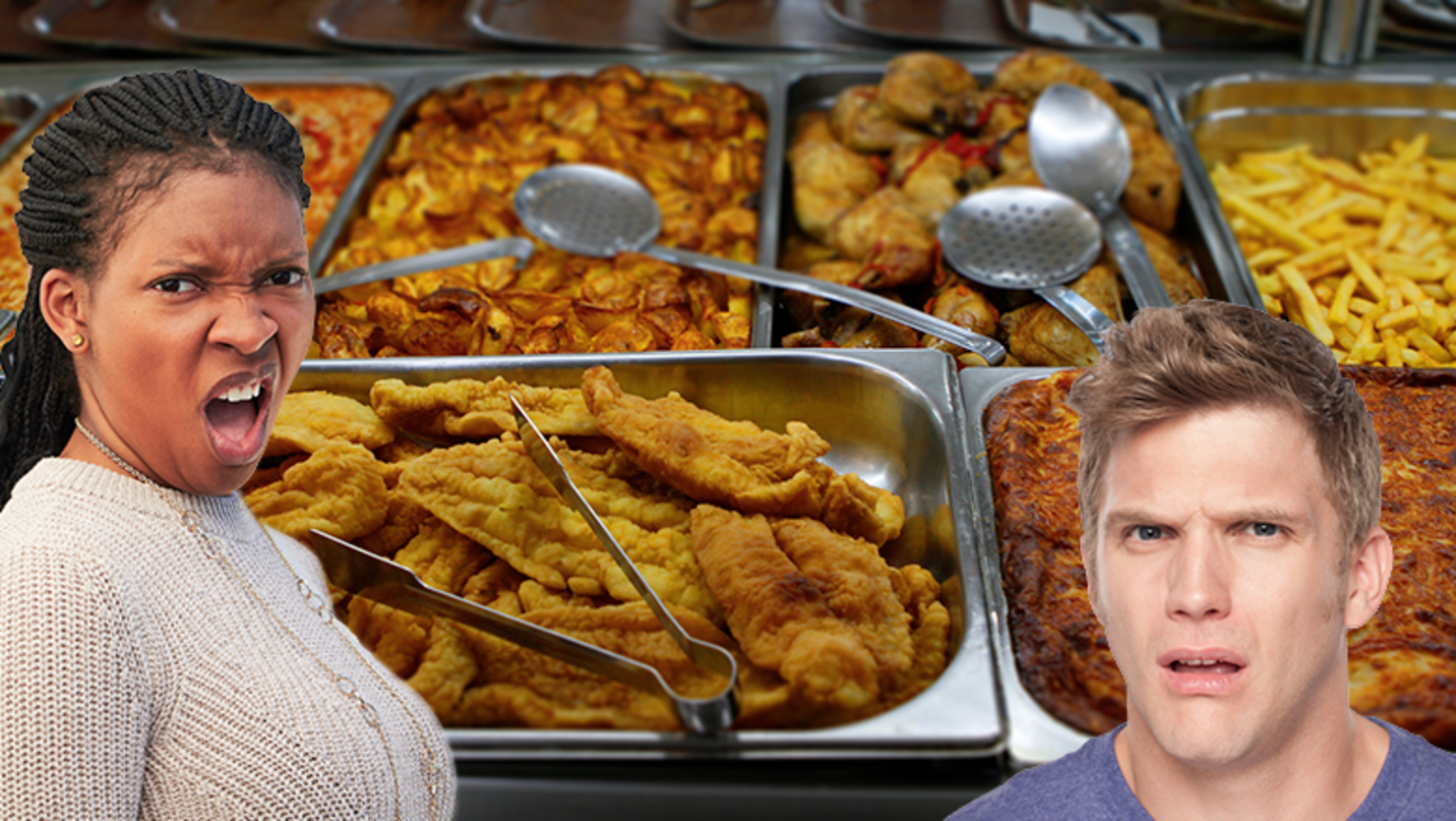 With Halloween now over, you'd think you can go about your day without seeing anything too scary, but a viral video will put a fear in you far worse than any fright you got looking at all the ghouls and goblins on October 31st.
The footage, which was posted to Reddit and spread on Twitter, is of a man at a supermarket, perusing the foods at the grocery store's hot bar - nothing too bad about that - but what he does next is a thing of nightmares. The man grabs the ladle to one of the vats of soup and rather than pour a scoopful into a bowl, he brings the ladle to his lips and takes a sip of the piping hot broth. Another shopper caught the entire disgusting act on video.
Plenty of people reacted saying that this is exactly why the never do hot bars or buffets. Others had more humorous replies to the video:
It's natural to want to write this whole thing off as an isolated incident involving one gross person, but unfortunately, that doesn't seem to be the case:
I've seen this many times. Free samples. 🤢

— H. Dupuis (@hgdupuid) October 27, 2018
@weaboothang real talk I've seen someone do this at Walgreens where I lived in Chicago with some wraps and soup LOL he was just a very drunk frat guy

— 🍉 (@watermellaa) October 27, 2018
I once saw a kid at a buffet lick his soft serve ice cream cone, then stick it in the sprinkles and roll it around. Ever since then, I'm out.

— Robert Williams (@Williams4Dad) October 27, 2018
While it is not confirmed, many commenters identified the place where it happened as a Chicago-area Mariano's Supermarket. Once the company was getting tagged in dozens of tweets, they responded with a seemingly automated reply that reads:
"Hi, thank you for reaching out to us. We make an effort every day to provide our customers with the freshest, high quality foods. We are monitoring the safety and quality of our products and services to ensure we are living up to that promise. Thank you so much for the feedback."
So far, the soup-sipper has not yet been identified.
Photo Credit: Getty