Pipe Bomb Suspect Cesar Sayoc Sent to New York on Federal Charges
By RJ Johnson - @rickerthewriter
November 2, 2018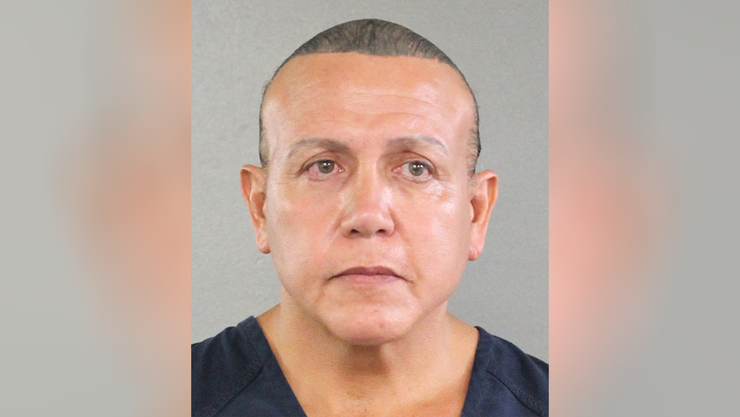 The man accused of sending 15 explosive devices to several prominent Democrats and critics of President Donald Trump will remain in jail and be extradited to New York where he will face criminal charges, a magistrate ruled on Friday.
Cesar Sayoc, 56, appeared at a bond hearing Friday morning in a federal court in Miami, where he waived his extradition to New York. Judge Edwin Torres informed Sayoc that he would be entitled to a bond hearing there and asked if he understood that he has that right. Sayoc affirmed that he did.
The 56-year-old aspiring bodybuilder and avid Trump supporter is expected to stand trial on five federal crimes including; interstate transportation of an explosive, illegal mailing of an explosive, threats against former Presidents and other persons, threatening interstate communications, and assaulting current and former federal officers. If convicted, he could face up to fifty years in federal prison.
Sayoc could be transferred to New York at any moment, authorities said.
Prosecutors say Sayoc began planning his attack more than six months ago, searching for targets by looking up their addresses online. At least 15 packages were sent to targets that included former President Barack Obama, former Secretary of State Hillary Clinton, former U.S. Attorney General Eric Holder, Senators Kamala Harris (D-CA), Cory Booker (D-NJ), and Rep. Maxine Waters (D-CA).
A list of more than 100 people Sayoc intended to send explosives to was found in his van, officials say. That list included members of the media, left-leaning politicians, and other critics of President Trump.
Sayoc told investigators that the packages wouldn't have harmed anyone and that he had no intention of hurting anyone. However, FBI officials have described the bombs as very real and a danger to their recipients.
The Florida resident has been arrested several times on charges that range from accusations of grand theft, battery, fraud, drug possession, and probation violations.
Photo: Getty Images
Chat About Pipe Bomb Suspect Cesar Sayoc Sent to New York on Federal Charges