Steve Aoki & Becky G Caked A Fan in The Face at iHeartRadio Fiesta Latina
By Nicole Mastrogiannis
November 3, 2018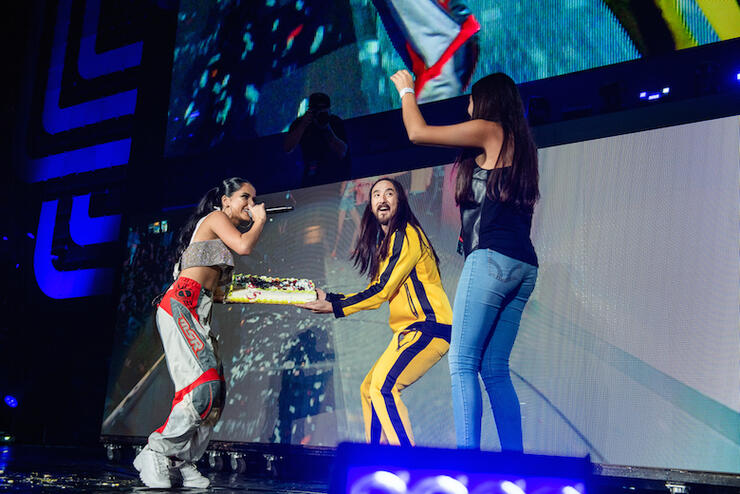 Steve Aoki's cake throwing skills are perfection at this point, and now Becky G has gotten in on the action. During his set at this year's iHeartRadio Fiesta Latina, the Steve and Becky caked a fan in the face ... with a cake that the fan decorated herself!
The fan, Skylar Massella From Highland Beach, Florida, was chosen after submitting a cake design via social media. Then, she decorated an actual cake backstage, where she also met Aoki, that the DJ used to throw in her face on stage during his performance!
Before she hit the stage with Steve and Becky, she said, "I'm so excited because I'm about to get caked by Steve Aoki. I'm so scared, I don't know what's gonna happen. I also kinda wanna eat some cake, not gonna lie."
Here is the before (for both Skylar and the cake)...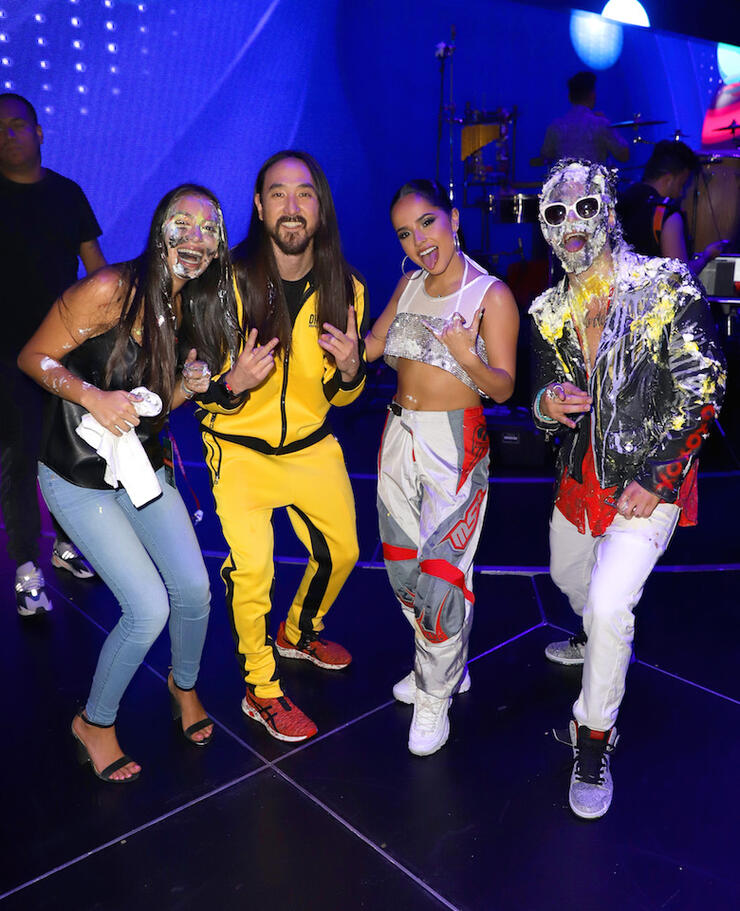 But before they caked Sylar, Steve and Becky G also threw a cake in the face of influencer Rico Coño.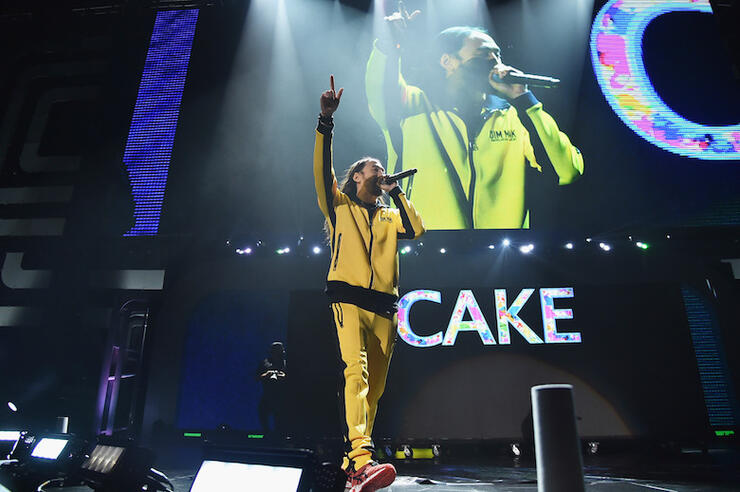 Chat About Steve Aoki & Becky G Caked A Fan in The Face at iHeartRadio Fiesta Latina