Justin Bieber Feels Like "Something Is Missing" From His Life
By Emily Lee
November 5, 2018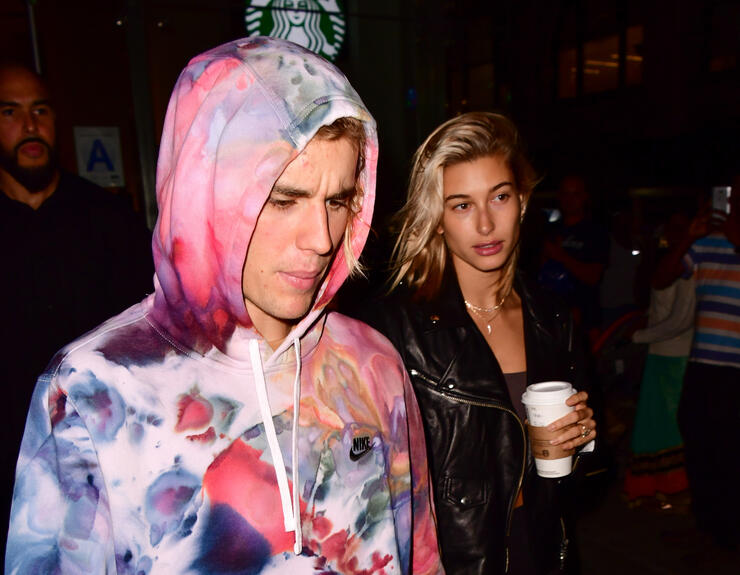 It's easy to forget that ultra-famous pop superstars really are just like us: they're human. They have good days and bad days, too. Following reports that Justin Bieber was spotted weeping in a Harry Potter themed bar while visiting Universal Studios in Orlando with Hailey Baldwin, a source opened up to People about the 24-year-old's difficult past few weeks.
"Justin has his up and down days like everyone else," the source explained. "What he struggles with mostly is that he knows he is beyond blessed, but he has days when he feels empty and confused."
This news is obviously difficult to hear, especially for Justin's legions of devoted fans. But the source made sure to note that Justin is getting - and has previously received - the help he needs to address these feelings.
"He feels something is missing from his life that can't be bought. It's a missing feeling of happiness," the source continued. "He is very much grateful for his amazing life and especially for Hailey. It's difficult for him that he can't just enjoy everything and feel happy. He has been in treatment for this before."
Justin has dialed back on work over the past few years, as well. One of the reasons he's wanted to slow down is to spend more time with this 21-year-old wife. According to another People source, Justin "doesn't seem ready to record new music yet and keeps saying that he just wants to hang out with Hailey...Justin likes to just hang out, watch movies and chill."
As Cosmopolitan points out, Justin is currently worth more $265 million, so, working doesn't need to be his number one priority. For Hailey, though, whose modeling career is in its prime, she's hungry for more work. This has caused "a few conflicts" for the newlyweds as Hailey "has a lot of energy and projects that she wants to do."
It's understandable that Justin needs to take some time to figure things out. He's been working-in the public eye, no less-since he was just a kid. Hopefully, Justin is feeling better soon and enjoys his well-deserved "laid-back season of life."
Photo: Getty
Chat About Justin Bieber Feels Like "Something Is Missing" From His Life