This Is the 'Last' Band Dave Grohl Wants to Drum For
By Katrina Nattress
November 6, 2018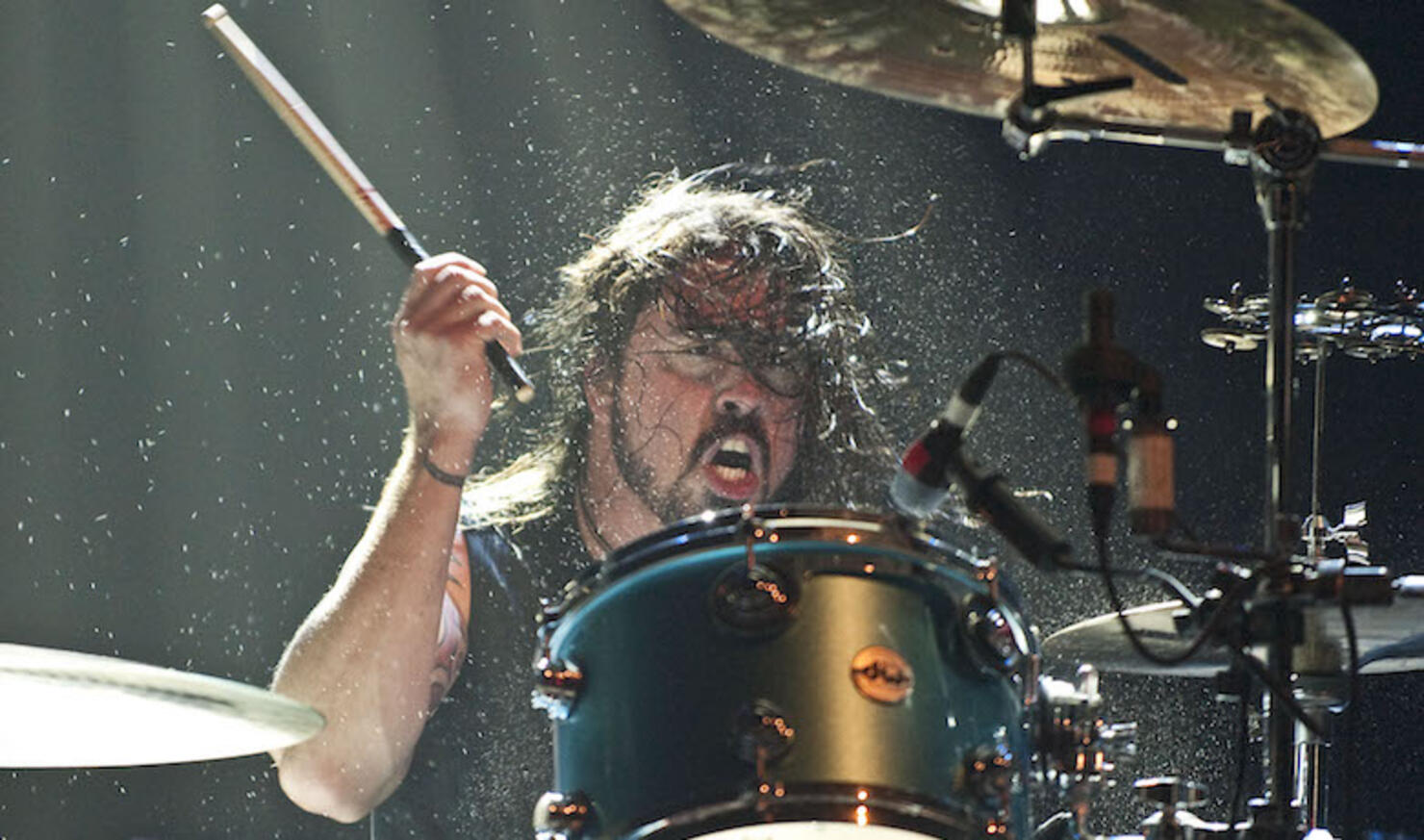 Last Thursday (November 1), Dave Grohl joined a list of stars who joined forces for Swing Left's The Last Weekend political fundraiser. The former Nirvana drummer got behind the kit again, performing "Where It's At" with Beck and The Bird and The Bee, and "Heads Will Roll" with Yeah Yeah Yeahs' Karen O and Nick Zinner.
Aside from that one-off gig, the Foo Fighters frontman also played percussion on the band's first two albums, and has laid down the beat for Queens of the Stone Age, Them Crooked Vultures, and Tenacious D. Though his resume is solid, during a conversation with Forbes backstage of The Last Weekend event, Grohl spilled the beans on one more band he'd love to drum for.
"AC/DC," he said without hesitation. "That's my last one, that's it. Phil Rudd is back though. If you dive back into their back catalog, that early s**t, there was a little bit more dynamic, then they settled into the groove. That's the thing. And it's because of Phil Rudd. It's AC/DC, but that guy holds the key."
The interview also involves Beck and Moby, while the three express the importance of voting and what made them get involved in politics.
Read the full interview here.
Photo: Getty Images