French Montana Believes He Could Have Prevented Mac Miller's Overdose
By Paris Close
November 6, 2018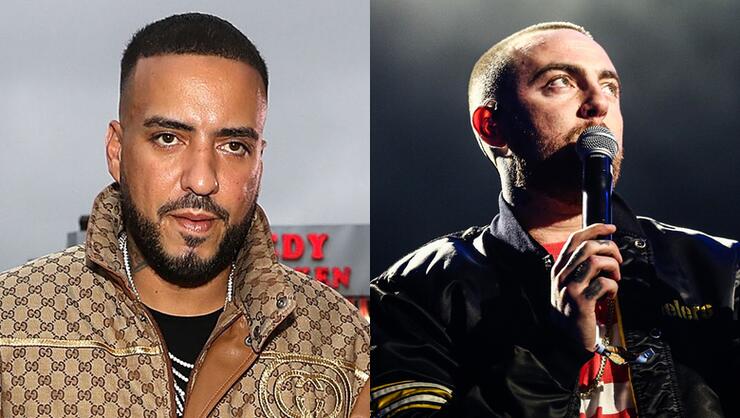 French Montana says things may have panned out differently had he been present the night of Mac Miller's fatal overdose.
During Tuesday's (November 6) episode of BET's Raq Rants, the "Zooted" rapper spoke openly about the importance of celebrities surrounding themselves with people who have their best interests at heart and that had someone from Miller's camp kept him from going over the edge he would still be alive today. "Sometimes if people don't have people that keep them grounded it can go left," French says in a preview clip for tonight's episode, adding "I just feel like they just let him get away with whatever he chose to do."
The 33-year-old, who was like a big brother figure in the late star's life before he passed away, believes "If i was there that night … if I was around him a couple more nights, I would have made him stop. But he didn't have nobody that was doing that."
On Monday (November 5), TMZ revealed the "Self Care" lyricist's death was ruled an accidental drug overdose from a fatal combination of fentanyl and cocaine. Miller's assistant discovered the star unresponsive inside his San Fernando Valley home just before noon on September 7. He was 26.
Per TMZ reports, Miller was already "blue" when he was found in a "praying position" on his bed with a 1/4 inch "abrasion on the bridge of his nose" and blood coming out from one of his nostrils.
Last week, The Mac Miller: A Celebration of Life was held in the Pittsburgh native's honor, where musicians like Travis Scott, John Mayer, Chance the Rapper and more performed in Miller's honor.
Raq Rants airs Tuesday at 11 PM on BET.
Photo: Getty Images
Chat About French Montana Believes He Could Have Prevented Mac Miller's Overdose