Mac Miller's Cause Of Death Revealed
By Peyton Blakemore
November 5, 2018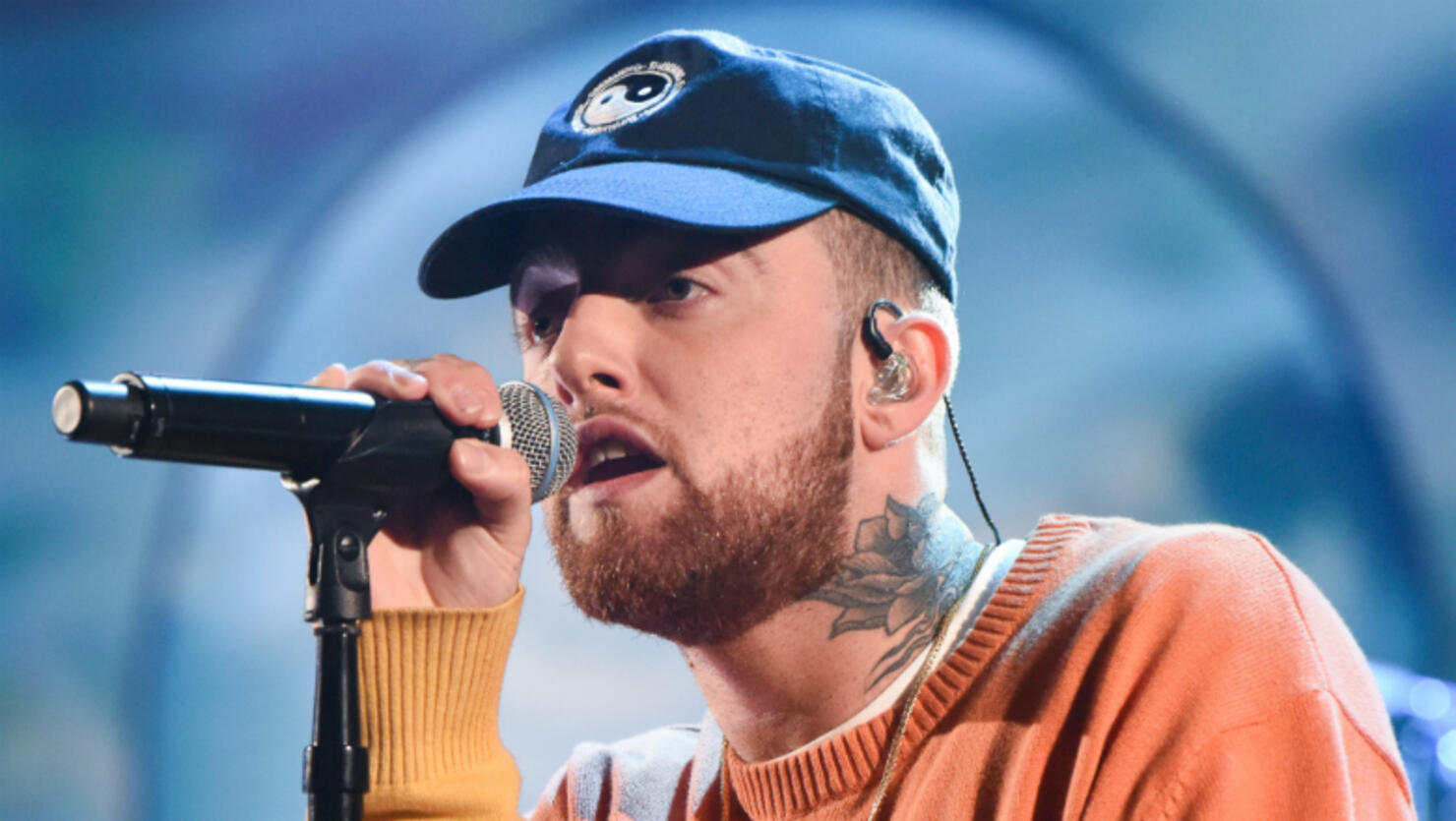 Mac Miller's death has officially been ruled an accidental drug overdose, TMZ reports.
The Los Angeles County Coroner's Office released the late rapper's toxicology report, which confirmed that Mac died from "mixed drug toxicity" — specifically fentanyl and cocaine. The amount of each drug in his system was reportedly not a lethal amount, however, the combination of each drug is what caused his death. The report also showed that there was alcohol in the system.
According to TMZ, Mac's assistant found him unresponsive on his bed in a "praying position" — kneeling forward with his face resting on his knees. He was reportedly already "blue" while the assistant called 911. The report also stated that there was a 1/4 inch "abrasion on the bridge of his nose," and there was blood coming out of one of his nostrils.
As previously reported, the 26-year-old "Self Care" rapper, born Malcolm James McCormick, was found dead in his San Fernando Valley home on Septemeber 7.
Last week, Mac's closest friends, fellow artists, and family gathered for a night of music, celebration and remembrance to raise funds for his posthumous youth arts and community-building program, The Mac Miller Circle Fund. The Mac Miller: A Celebration of Life concert featured performances by Travis Scott, Ty Dolla $ign, John Mayer, Miguel, Chance the Rapper, SZA, ScHoolboy Q, Anderson .Paak, and more.
Several of the artists additionally paid tribute to Mac by saying a few words about the man many of them dedicated their careers to. "Mac, thank you for so many different things," Chance said after his set, choking up. "Thank you for the music you made; thank you for the music that you provided other people with, for the opportunities that you provided me with, but overall, for the friendships that you built through your music and through your artistry." SZA also addressed the crowd, saying, "Without Mac, there would be no me, like half of us [performing]... God bless you we love you so much. Mac."
If you or anyone you know is facing substance abuse issues, call the Substance Abuse and Mental Health Services Administration's National Helpline at 1-800-662-4357 for free and confidential information 24/7.
Photo: Getty Images