ZAYN Says He Didn't Make One Single Friend While In One Direction
By James Dinh
November 6, 2018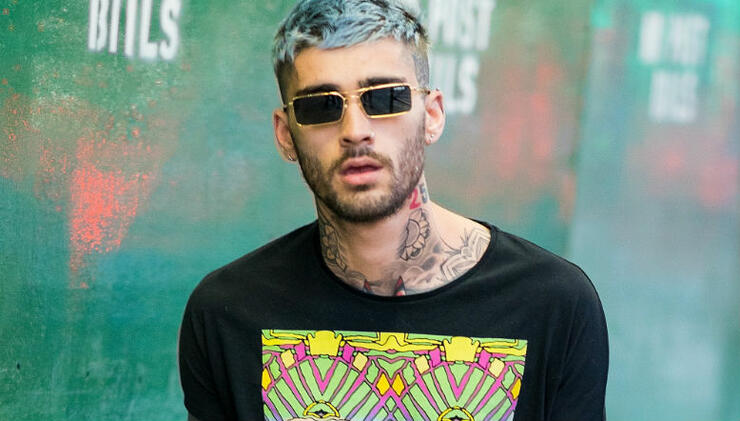 Similar to what has happened with the Spice Girls, One Direction may never reunite as a fivesome as ZAYN opened up about the band's "broken" connection in his new December cover story with British Vogue.
In a preview for the interview, the pop heartthrob goes into talk about girlfriend Gigi Hadid, but the conversation around 1D is the most prolific part of the teaser. "I guess that kind of progression to any mind – but especially when you're 17, 18 - it kind of affects you a little bit," he said about the group's demanding schedule. "People take it different ways – especially when there are five different personalities. The relationships had broken apart."
In fact, ZAYN went on to tell the outlet that he walked away from his five years in One Direction without a single friend. "I have always been a bit like that, though – always a bit of an island. I don't like to confer with too many people," he admitted. Asked if he currently speaks with Harry Styles, Louis Tomlinson, Niall Horan or Liam Payne, the 25-year-old didn't have much of an update to report. "Nah. I ain't spoke to any of them for a long time, to be honest with you. That's just the way it is. There's things that happen and things that were said after I left... Snide things," he said, adding, "Small things that I would never have expected."
As part of his January 2016 Billboard cover story, ZAYN previously mentioned that he had the best of intention to keep up the relationships with this bandmates, but it just didn't happen. "I had every intention of remaining friends with everybody, but I guess certain phone numbers have changed and I haven't received calls from a lot of people," he recalled.
Chat About ZAYN Says He Didn't Make One Single Friend While In One Direction