Demi Lovato Visits Sober House Three Days A Week Even After Leaving Rehab
By Paris Close
November 7, 2018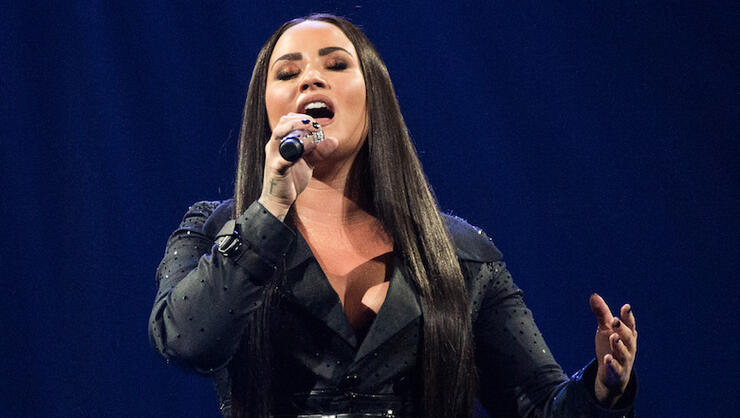 Demi Lovato is taking extra measures to ensure she doesn't break her sobriety — and that includes surrounding herself with those who want to see her stay well.
According to TMZ, Lovato has been spending at least three days a week at a halfway house where she can be around "counselors and people with whom she can relate and share experiences." The tabloid indicates the "Tell Me You Love Me" singer has been dividing her time between the sober house and a private residence in Los Angeles.
Despite the routine, however, Lovato still leads a normal life. Since she was spotted out of rehab three months after overdosing in her Hollywood Hills home, Lovato's been committing the rest of her week to regular errands and trips to the gym. In a rare sighting over the weekend, the songstress was pictured on a friendly dinner date with clothing designer Henry Levy.
Additionally, the celebrity gossip outlet asserts the 26-year-old has her around-the-clock sober coach by her side all the time. As we previously reported, the "Games" artist reached her 90-day sober mark in late-October.
Sources close to Lovato says things have really been looking up for the superstar since she received treatment. "Demi is happy and healthy has done a complete 180 since she overdosed," a source told Entertainment Tonight, adding, "She wants to remain out of rehab. … Demi has struggled for so long with addiction and her friends and family couldn't be more proud of her work."
Photo: Getty Images
Chat About Demi Lovato Visits Sober House Three Days A Week Even After Leaving Rehab