Chris Cornell's Widow Vicky Donates $20,000 to Children's Charity
By Katrina Nattress
November 12, 2018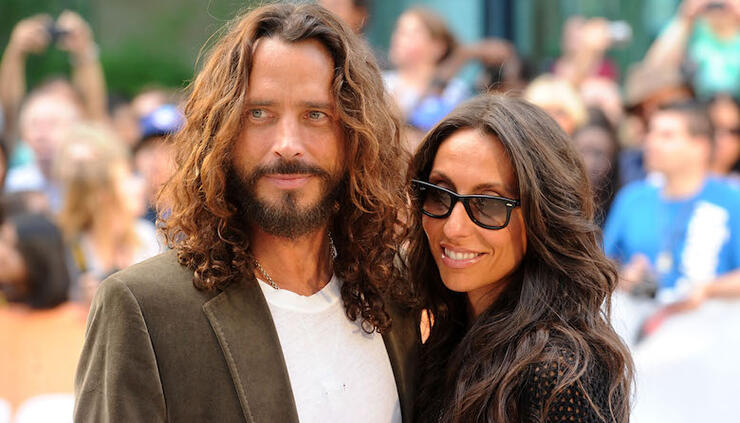 Chris Cornell's widow, Vicky, made a significant donation to New York Society for the Prevention of Cruelty to Children (SPCC) during the organization's Wine & Food gala last week. As Page Six reports, she contributed tens of thousands of dollars to the cause.
"She punctuated the auction toward the society's crucial mission of protecting New York City's most vulnerable with a $20,000 donation to teach 1,000 New Yorkers how to identify and report child abuse and prevent child fatalities," an insider told the outlet.
Vicky is a member of the NYSPCC Children's Council and helped the nonprofit raise more than $500,000 to continue "establishing best practice primary, secondary, and tertiary child abuse and neglect prevention programs that serve the most complex and challenging cases."
Earlier this month, Vicky filed a lawsuit against the Chris' doctor Robert Koblin for malpractice, claiming her husband didn't go in for a check up for nearly two years; however, that didn't stop him from obtaining prescriptions for powerful meds, including Lorazepam (aka Ativan) and Oxycodone, over the last 20 months of his life. She also faults Koblin for never analyzing Chris' risk of suicide despite his struggles with addiction.
The Soundgarden and Audioslave frontman took his own life last May, and his wife believes his medication is to blame for his decision.
Photo: Getty Images
Chat About Chris Cornell's Widow Vicky Donates $20,000 to Children's Charity