Nicki Minaj Shoots Her Shot At Michael B. Jordan While Accepting Award
By Peyton Blakemore
November 12, 2018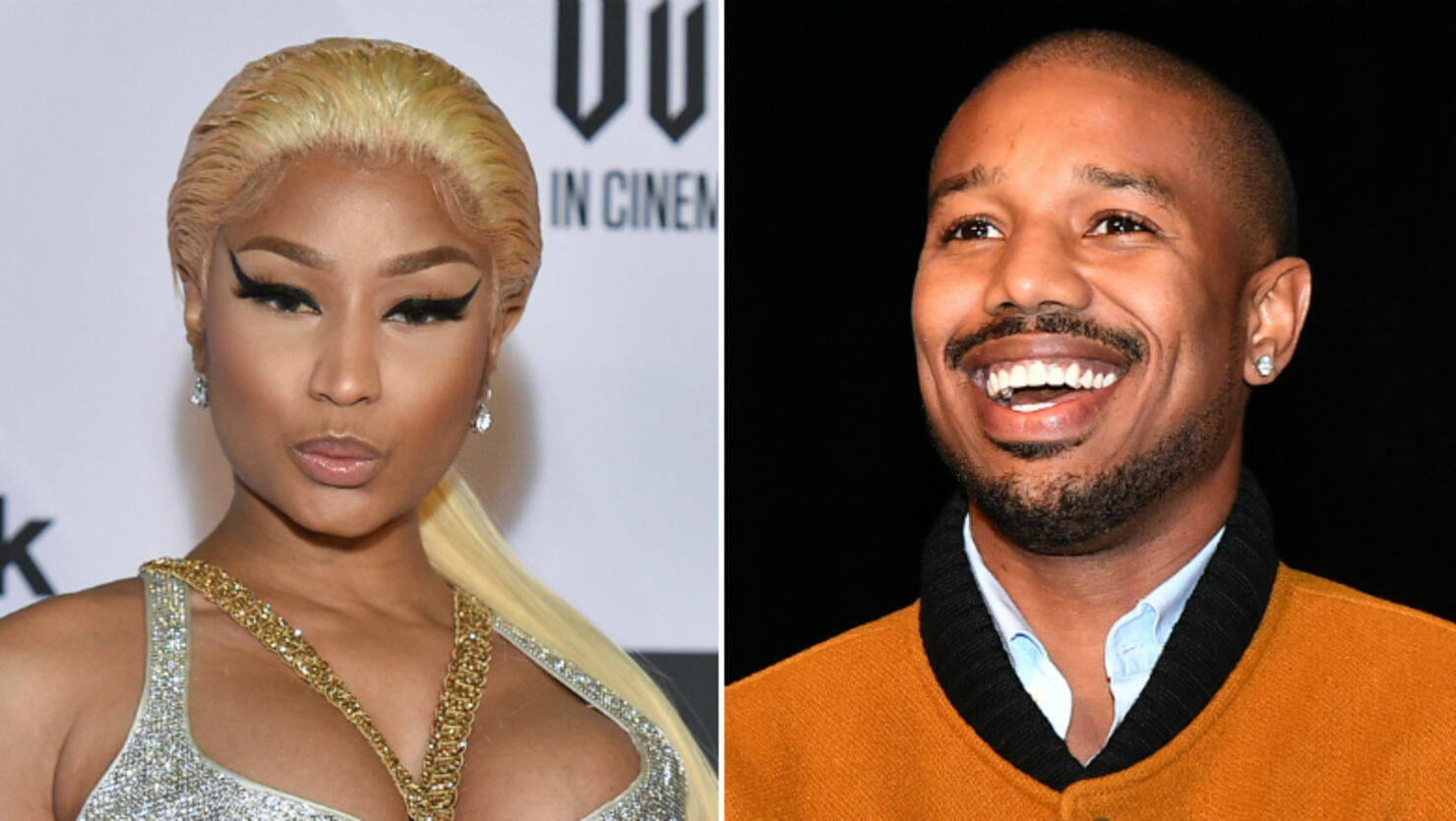 Nicki Minaj's fearless and unapologetic flirting tactics are a full-on mood!
The "Barbie Dreams" rapper not only publicly shot her shot at Michael B. Jordan at the People's Choice Awards on Sunday (November 11) night, she taught us all how to go after what want like a true boss!
Here's how it all went down:
While accepting her award for Female Music Artist of 2018, Nicki ended her speech by saying: "Shout-out to Donatella Versace for custom making this outfit for me, and shout-out to Michael B. Jordan because he's going to be taking it off of me tonight." She then winked and stuck out her tongue! #AMood
It's not clear whether or not Nicki was serious or just playing around about getting with the Black Panther actor after the show, but either way, her request would have been somewhat of an impossible task given that Michael was in New York City (the award show was shot in Los Angeles) promoting his upcoming film Creed II.
Nicki's heavy flirting came just days after she dodged a bullet (literally and figuratively) during what was supposed to be a music video shoot. As previously reported, a shooting took place at a Beverly Hills home where Tekashi 6ix9ine, Kanye West and Nicki were set to film on Thursday (November 8). Shots were fired while both 6ix9ine and Kanye were inside the home, however, Nicki had yet to arrive, and she's lucky she didn't.
According to TMZ, the bedroom, where a bullet came through the window, was supposed to be Nicki's dressing room. A source told the gossip site that the original plan was for 6ix9ine to be in that bedroom. However, the day before the shoot, the 22-year-old rapper changed his mind and gave Nicki the bedroom, which hints that the shooter may have thought that Tekashi was in the room rather than Nicki.
The trio was supposed to be filming a music video in the $80 million mansion, which is on one of the most expensive streets in Beverly Hills, for a song on 6ix9ine's upcoming album. However, production has been halted following the drive-by.
Photo: Getty Images