Kanye West Delays 'Yandhi' Album, Again: 'Isn't Ready Yet'
By Peyton Blakemore
November 13, 2018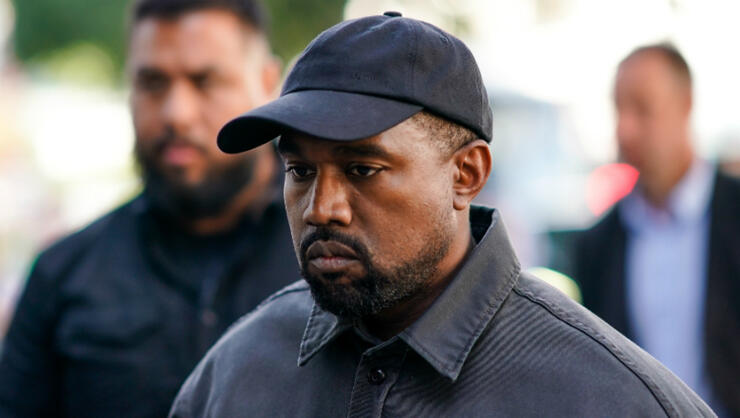 Kanye West has delayed his Yandhi album yet again. (Where's the "pretends to be shocked" gif when you need it?)
The "Love It" rapper announced the news on Twitter Monday (November 12), marking the second time he's rescheduled the project that was scheduled to drop on November 23.
"It felt so good being on the stage last night with my brother Cudi," he wrote of his performance with Kid Cudi at Tyler, The Creator's Camp Flog Gnaw festival in Los Angeles over the weekend. "After performing again, I realize the new album I've been working on isn't ready yet. I'll announce the release date once it's done. Thank you for understanding."
Last month, Ye announced the album's delay days after its original release date of September 29. The "Lift Yourself" rapper explained his reasoning for pushing the album back by nearly two months while on TMZ, saying, he didn't finish it in time and wanted to travel to Africa and draw inspiration from the motherland.
"Now the alien Ye is fully back in mode — off of medication, working out, breathing as much fresh air as possible," he told Havey Levin at the time. "Thinking, doing, being hisself....I'm being me...I can wear whatever I want because I'm a God," he said before explaining his plans for Yandhi. "This is the type of energy that we're putting into the album so, we're going to Africa in two weeks to record. I felt this energy when I was in Chicago. I felt the roots. We have to go to what is known as Africa... and just grab the soil and cook food... and have my kids in the studio, and have the mic in the open so you can hear nature while we're recording."
Photo: Getty Images
Chat About Kanye West Delays 'Yandhi' Album, Again: 'Isn't Ready Yet'