Barbara Palvin Says She's "Very Much In Love" With Dylan Sprouse
By Emily Lee
November 14, 2018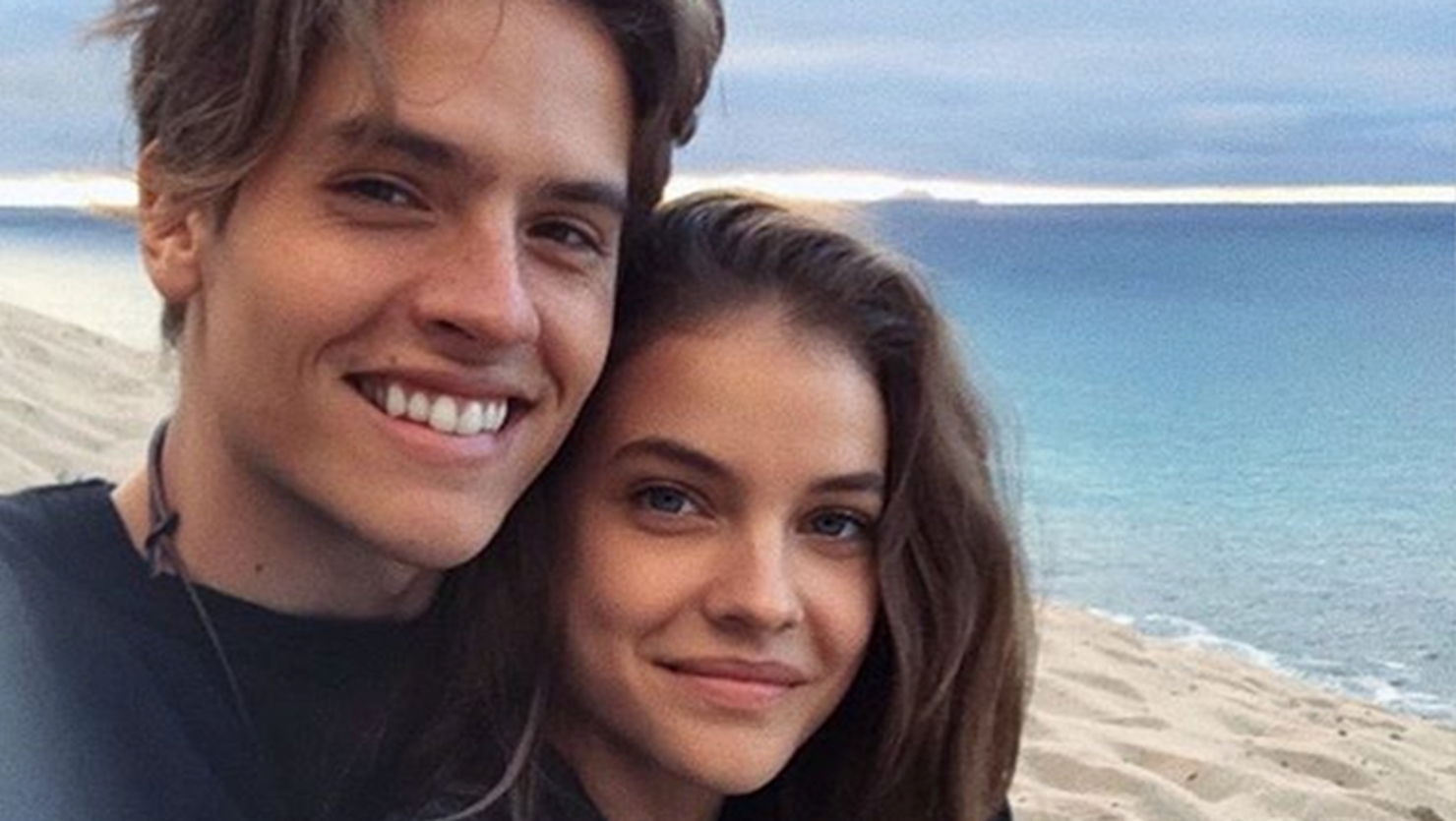 Dylan Sprouse and Barbara Palvin are quickly becoming the cutest celebrity couple around. In a video for Vogue, Palvin showed us what a typical day off is for the 25-year-old model. Unsurprisingly, that includes a meticulous skin care routine and a challenging workout. It also includes spending some quality time with her 26-year-old boyfriend.
"It's not normal for me to have a boyfriend. I was single for six years," Palvin explains in the video. "It did pay off, I feel like I found the perfect guy. He's very kind and gentle." As she headed to meet Sprouse for lunch, she added: "That's what I do on my day off: I spend it with the people I love and I'm very much in love right now."
"She doesn't like cuddling very much," Sprouse said while the two enjoyed lunch in the park together. "I try to give her hugs and she's like, 'ugh',." Palvin jokingly explained that it's not PDA she has a problem with, it's just that "I'm a strong, independent woman who wants to be free with you."
One kind of PDA Palvin is OK with, though, is being hand delivered Shake Shack burgers after walking in the Victoria's Secret Fashion Show. Sprouse won Boyfriend of the Year when he did just that last week.
"They asked me if I wanted to hand the bag off to staff before the pink carpet. I didn't trust em with the goods. Thanks [Victoria's Secret] for giving me the chance to see my gal strut her stuff and bring her some burgers. Giving a huge high five to my younger self btw 😂," Sprouse wrote on Instagram.