Carrie Underwood And Brad Paisley CMA Moments We Actually LOL'ed At
By Lauryn Snapp
November 15, 2018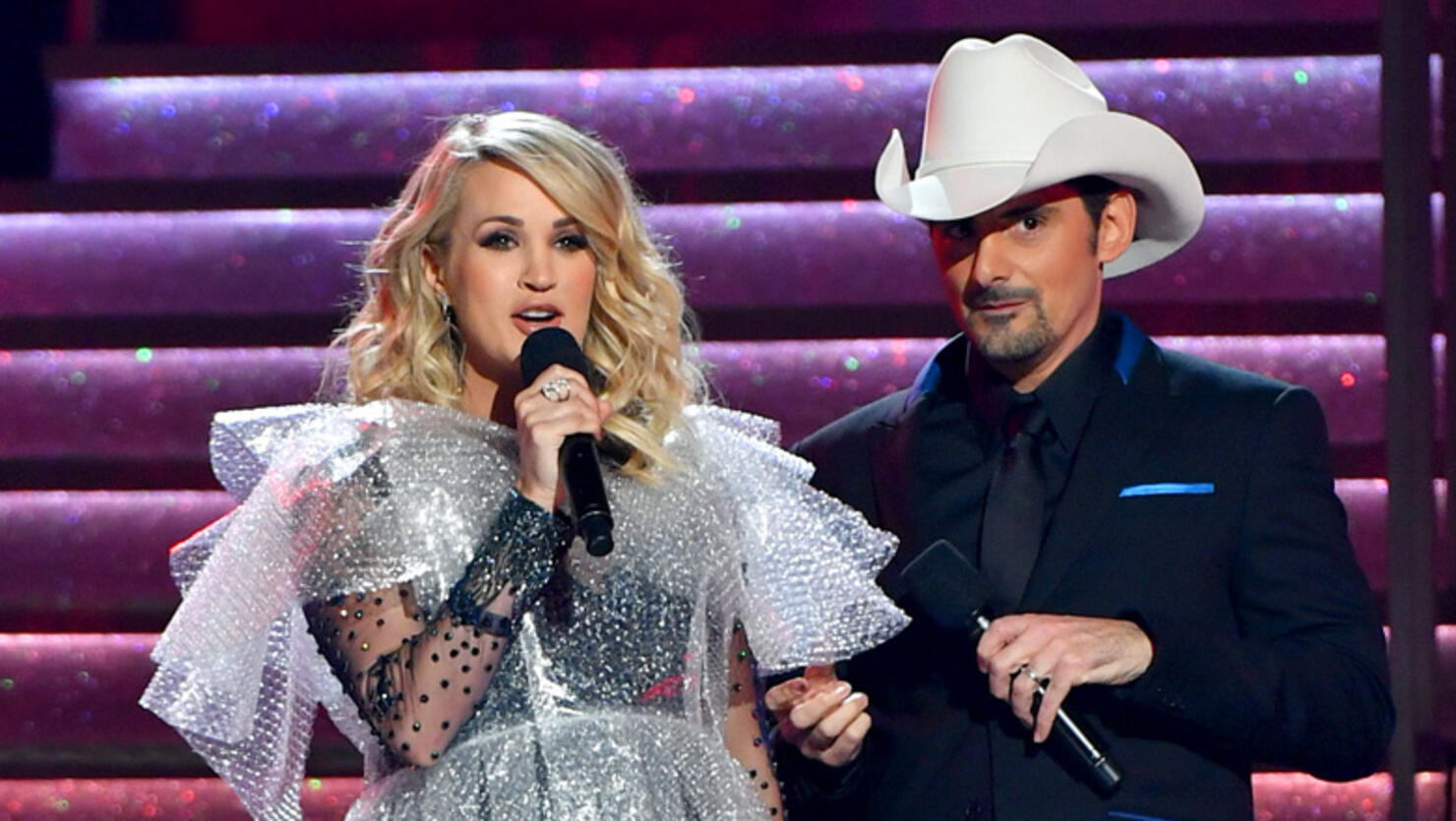 It's the 52nd Annual CMA Awards, which means that it's country music's biggest night of the year and tonight we are seeing glitz, glam, and even cowboy boots!
What else are we seeing?
Laugh out loud moments from Brad Paisley and Carrie Underwood. Country fans have been looking forward to Brad and Carrie's monologues for over 10 years. Why? Because they are really funny. Like, burst out with laughter funny. Like, get your ab workout in funny. Like, #TheySaidWHAT funny.
Here are some of the moments that made Cody Alan, actually LOL.
- We can always count on Brad Paisley and Carrie Underwood to kick off a CMA Award show with a Kitsch monologue and play on words for a recent blockbuster hit, "A Star is Born." The dynamic duo took the angle and quickly turned the CMAs into an Oscar-buzzed spinoff film, "A Star Is Bored!" Starring Keith Urban napping on Nicole's shoulder, and Chris Stapleton… "Somebody wake Chris Stapleton!"
- In their always-epic opening monologue, Brad reminds us he blew the sex of Carrie's last baby during their co-hosting duties back in 2014. So this year he'll reveal... who the father is?!! "Oh hey, Mike!" #BradBlewIt
- CARRIE BABY WATCH RED ALERT: IT'S A BOY!!!! and his name shall be "Willie?!"
- Brad introduced us Carrie's "first-born son," Mason Ramsey aka Lil Hank Williams! Mason and Brad present an early Christmas gift to Carrie. Their gift - a bubble dress. "Try it on, Mom!" quips Mason. Brad pledges a bold statement to never let her hurt herself again. "Not gonna happen again, not on my watch!" How thoughtful.
- And tonight during the live broadcast, Brad announces someone in the room will get divorced?! Doesn't get much more country than that.
- The 2nd most important announcement of the night: Brad Paisley's own Broadway Bar! "Brad Paisley's Whiskey Lullaby Bar & Day Care Center!" Nashville's new naptime center is here!
- And another step forward for equality in country music and beyond, Brad embraces that "We're not all straight. Except for George.
Enjoy tonight's broadcast of the CMA Awards and want more stories like these?
Bookmark www.cmtcody.com and let us know using socials.
Cody Alan: Twitter/Instagram @CodyAlan
CMT Radio Show: Facebook.com/CMTRadio || Twitter: @CMTRadio
AfterMidnite Radio Show: Facebook.com/AfterMidnite ||Twitter: @AfterMidnite
Photo Credit: Getty Images.