Hozier Recruits Ukranian Ballet Dancer Sergei Polunin For 'Movement' Video
By Katrina Nattress
November 14, 2018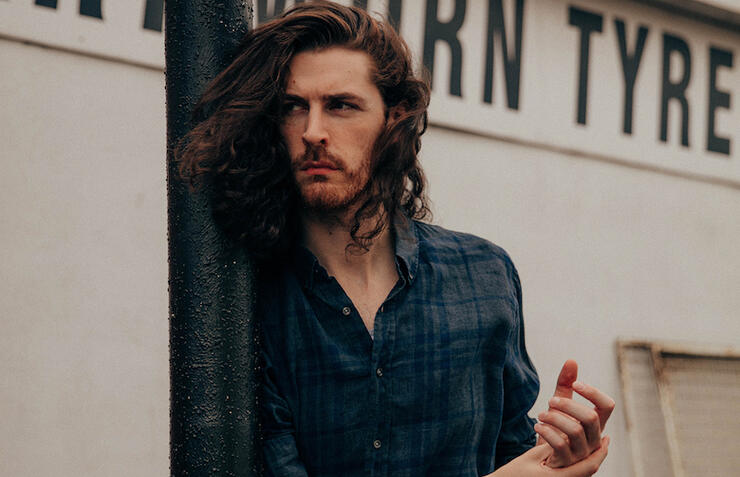 Hozier may have just dropped his new EP, Nina Cried Power, but that doesn't mean he's done making new music. Just as he teased last month, the singer-songwriter gifted fans with a new song before the holidays.
On Wednesday (November 14), Hozier released "Movement," along with a passionate music video. The Irish musician recruited Ukranian ballet dancer Sergei Polunin to star in the clip. As Hozier sings about watching his lover move, Polunin dances in an abandoned warehouse, leaping, spinning and pirouetting along with a handful of clones.
Watch the beautiful "Movement" video below.
This isn't the first time Polunin has danced to Hozier's music. He previously collaborated with photographer/video director David LaChapelle for a video set to "Take Me To Church," which was part of Steven Cantor's Dancer documentary.
"I was first confronted by Sergei's talent when I saw a performance of his set to my music in collaboration with David LaChapelle," Hozier said in a statement. "I believe one of the greatest things to come of your own work is for it to form part of another artist's vision or execution. That performance itself gave rise to ideas in the song 'Movement,' so I was incredibly proud to work with Sergei on this video. Sergei Polunin is a once in a generation talent. He's a man of incredible skill and artistry and shows a dedication to his art form that I find inspiring. I'm thrilled to share this with everyone."
"When I first heard the song, I thought – he did it again, he created a masterpiece," Polunin gushed. "His music inspired and moved me before, and he did it again with 'Movement.'"
Photo: Edward Cooke
Chat About Hozier Recruits Ukranian Ballet Dancer Sergei Polunin For 'Movement' Video