Touring With Motörhead Was "Like Hanging Out With Pirates," Says Rudy Sarzo
By Andrew Magnotta
November 14, 2018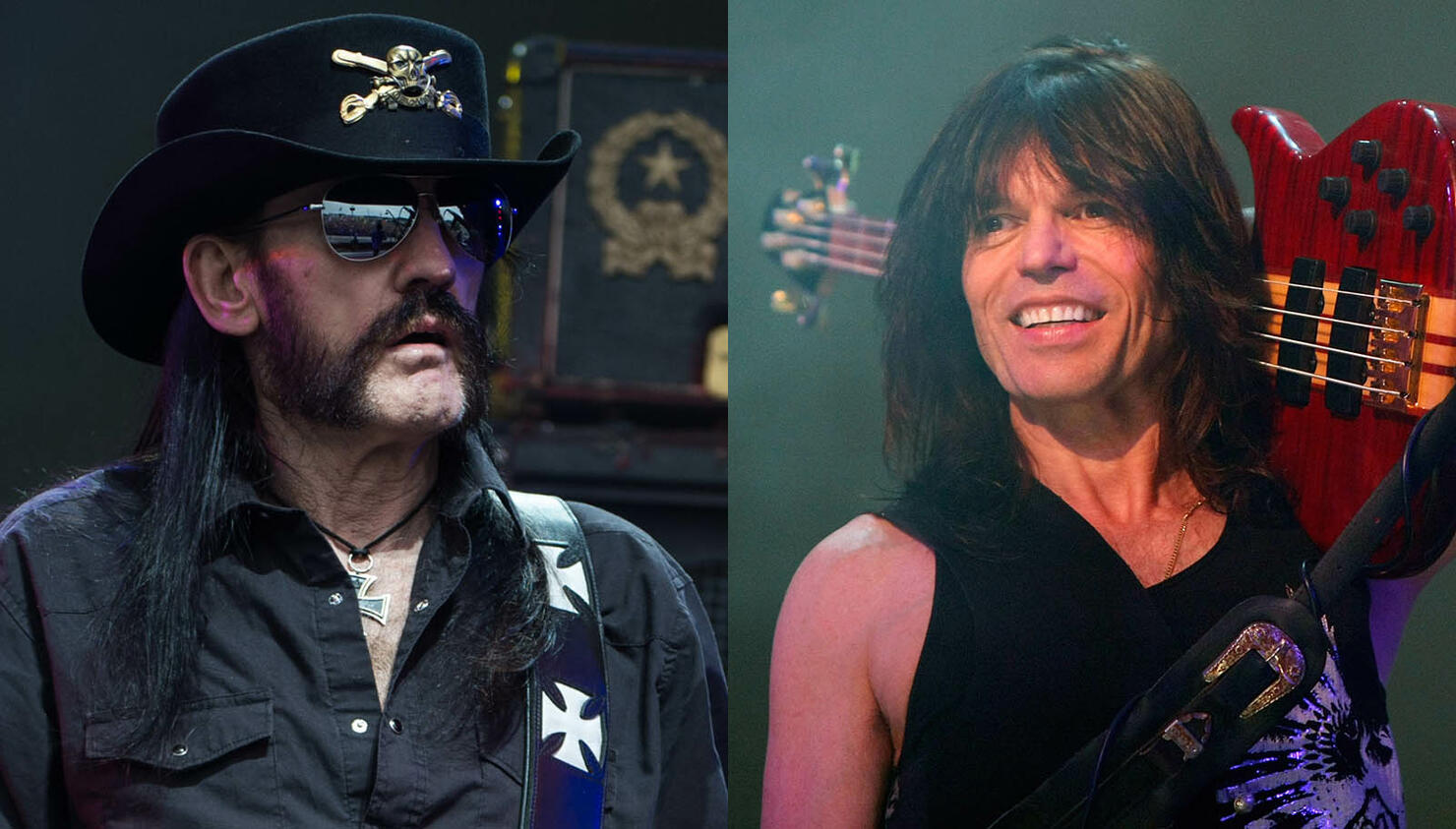 Former Ozzy Osbourne bassist Rudy Sarzo has held down the low end for with an astonishing number of huge rock acts from the '70s and '80s.
Whether with the Prince of Darkness, Quiet Riot, Whitesnake, Dio, Yngwie Malmsteen or the hundreds of other musicians he's traveled with over the years, Sarzo has volumes of anecdotes about life on the road.
But only one band ever made him question what century he was in: Motörhead.
Sarzo tells the Talk Is Jericho podcast that there was no group of guys quite like the band led by Lemmy Kilmister.
"I just used to stare into Lemmy's eyes because they would be like blown out from not sleeping for about three days," Sarzo recalled. "...On the road, he'd get off the bus to wash up and he would have this small bag with books — paperbacks — sticking out, and a bottle of vodka with just enough orange juice to make it off-white. I think that's how he got his vitamins (laughs)."
"He'd say, 'Good morning and [unintelligible mumbling]."
From their English accents, to the nonstop drinking and swashbuckling, Motörhead somehow transcended the parameters of rock and roll excess during an era in the early-'80s when overdoing it was the norm.
"It was kind of like hanging out with pirates," Sarzo laughed. "Literally! It was an English crew. Our crew, English. The sound and lights crew, English. And then you've got Motörhead. You know, it was like, 'Wow, this is really like hanging out with pirates, which is fine because I am from the Caribbean."
Sarzo, who's now in The Guess Who, added that eventually Ozzy's wife and manager Sharon Osbourne began to feel like the front man was getting into too much trouble hanging out with his opening bands and crew.
Eventually Ozzy was forbidden from fraternizing with anyone but his own band mates, Sarzo and guitarist Randy Rhoads.
Photos: Getty Images